ALPCO Releases New Chemiluminescent Human C-peptide ELISA
ALPCO adds to their STELLUX® Chemiluminescent line of assays with the launch of the new Human C-peptide ELISA.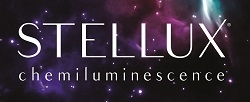 Salem, NH, December 10, 2014 --(
PR.com
)-- ALPCO announced the launch of its new STELLUX® Chemiluminescent Human C-peptide ELISA on December 5, 2014. This highly characterized assay measures C-peptide requiring only 50 µL of human serum, plasma or cell culture supernatant. The ELISA exhibits greater sensitivity and a broader dynamic range compared to other commercially available C-peptide ELISAs on the market.
Like the previous STELLUX® Chemiluminescent assays available from ALPCO, the STELLUX® Human C-peptide ELISA includes 3 control levels, as well as a lot specific validation package, providing confidence in quality and performance. The assay is run on a standard glow chemiluminescent plate reader common in most research laboratories.
"The measurement of C-peptide is becoming more and more important to researchers aiming to accurately assess glucose stimulated insulin secretion, understand beta cell function, or evaluate beta cell health and/or mass," explains ALPCO's President, Sean Conley. "Our STELLUX® Chemiluminescent C-peptide ELISA provides this area of research with a more accurate and dependable tool for achieving this goal."
Learn more about the
STELLUX® Human C-peptide ELISA
.
About ALPCO
ALPCO offers a wide range of testing solutions, providing scientists and healthcare professionals with vital tools for advancing research and improving quality of care. ALPCO's product portfolio includes applications for immunoassays, HPLC, LC-MS/MS, purified antibodies, recombinant proteins, flow cytometry reagents, and a new STELLUX® chemiluminescent assay platform.
http://www.alpco.com
Contact
ALPCO
Nirja Patel
1-800-592-5726
www.alpco.com

Contact