Employees Participating in Fantasy Football Find Their Jobs More Engaging
Quantum Workplace study correlates employee engagement with NFL fans and their participation in Fantasy Football and their chosen Super Bowl favorites.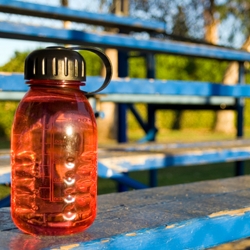 Omaha, NE, January 09, 2015 --(
PR.com
)-- Employees who participate in Fantasy Football with their coworkers are more engaged, according to a recent study by
Quantum Workplace
, the workplace survey company behind Best Places to Work.
The study shows an engagement gap of nearly 12 percentage points between employees who participate in Fantasy Football with coworkers and employees who participate but not with their coworkers. The analysis also shows that employees participating in a fantasy football league with their coworkers have higher scores on survey items measuring teamwork and trust with coworkers.
"The results seem to indicate that workplaces with great teamwork and great work environments have employees who play and socialize together. In other words, those who play together, stay together," said Jason Lauritsen, Director of Best Places to Work at Quantum Workplace. "Leaders of great workplaces invest time and money fostering connectedness between employees. Employees at best places to work often describe a feeling of 'family' in the workplace."
Other highlights from the study include:
· NFL fans are more engaged than non-fans. Of the NFL fans surveyed, 75.3 percent were highly engaged, compared to 63.8 percent of non-fans.
· NFL fans surveyed tended to have a more positive view of their employers' leaders, in particular their leadership's commitment to creating a great workplace.
· Of the employees who predicted a Super Bowl winner (regardless of team), 3.45 percent more were engaged than those who didn't select a winner.
· Panthers, Ravens, and Cowboys fans were the most engaged at work.
· Fans of defending champs, the Seahawks, had a below average engagement compared to all survey respondents.
"Companies serious about culture should identify and foster opportunities to bring employees together and insert fun into the workplace. As you can see, sometimes something as simple as an office fantasy football league is a way to bring together your people and build engagement," said Lauritsen.
The Quantum Workplace survey collected data from nearly 1,500 employees from companies across the U.S. to explore the correlation between employee engagement and an employee's involvement with NFL football, including Fantasy Football. Of the respondents, 16.6 percent participated in a fantasy football league; of those participating, 51.8 percent were in a league with a coworker.
Employee engagement is a measurement of employee perceptions about the workplace. Positive perceptions lead to high employee engagement, which, as research has demonstrated, results in higher productivity and employee retention.
About the Survey
The survey collected data from nearly 1,500 employees from across the U.S. Employee engagement was measured through these employees' participation in Best Places to Work. Developed in 2003, the Best Places to Work survey analyzes 10 components of engagement and highlights 37 key survey items that impact engagement. Best Places to Work is held annually in nearly 40 cities to recognize companies that value talent and high engagement. The survey focuses on areas of engagement relating to teamwork, trust in senior leaders, retention, job satisfaction, manager effectiveness, and more.
About Quantum Workplace
Quantum Workplace delivers smart tools for achieving and recognizing workplace awesomeness. When work is awesome, employees are engaged, clients are loyal, and business is good. Quantum Workplace serves more than 5,000 organizations annually through employee engagement surveys, action-planning tools, exit surveys, peer-to-peer recognition, performance evaluations, goal tracking, and leadership assessment. For more information, visit www.quantumworkplace.com or email info@quantumworkplace.
Contact
Quantum Workplace
Jamee Kugler
402-206-1677
www.quantumworkplace.com

Contact