Soul Ventures Corp: The Wellness Universe - The Next "Big Bang" for Top Resources
Soul Ventures launches the first of its kind, The Wellness Universe directory, it is days away. Classifying top, quality, wellness resources via user friendly search, which drives targeted traffic to Facebook pages, is the talk of twitter #WUVIP and Facebook. Pre-screened pages with services or products that create a better world can be found via a keyword search on the website TheWellnessUniverse.com.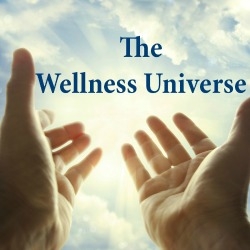 Union, NJ, January 19, 2015 --(
PR.com
)-- Stumbling across an encouraging, funny or inspiring meme a friend has shared on Facebook can change your day. However, finding more content you enjoy, want or need is a challenge with all of the information and advertisements. This led to a brainstorm, a a searchable resource cataloging pages that make a difference, The Wellness Universe directory of resources to expand your well-being, began to take shape.
Engaging a community of people so grateful to receive positive, supportive content on her page, with over 800,000 fans, 'Circles of Inspiration' administrator, and founder of The Wellness Universe, Anna Pereira, states, "We strongly feel the need to help people find great resources. This site was developed to give the public a means to find resources which align with their interests and needs from integrity based people who seek to make a positive change in the world."
Co-Founder, from the page 'Sharing with Shari' Shari Alyse states, "We are so excited to deliver a fantastic resource, one click away from brightening and filling your day with information you seek. This is great news for Facebook Page owners who are a resource for life changing information, products or services, have something great to offer the world and look to grow their community. People can find anything from support pages to healthy habits to products and much more. Finally your target market can find your page and people in need of your resources can find you."
The dynamic duo of inspiration, Shari and Anna seek to shine the light on real people and pages in Facebook-land. Getting people connected to the content and business pages they are truly interested in, was the primary inspiration. Anna Pereira explains, "Originally, the concept of The Wellness Universe was to be a simple, keyword searchable resource of screened, approved wellness pages for the directory. The resources are evaluated on their original and shared content posted on their Facebook page, product or service, and their mission."
"With all of the pages on Facebook, it is easy to see the same articles, posts and ads over and over from many pages. Their content is not original information. It is getting harder to protect copyrights as original photos, and creations are downloaded and swiped by pages who do not share ethically. Bringing original content creators, who practice 'netiquette' together to represent www.TheWellnessUniverse.com was the second inspiration for this project," said Shari Alyse.
"The Wellness Universe gives people and companies the honor of being a 'Contributor to a Better World.' A great status for those who create original content and share content through common netiquette practices that is positive or helpful in nature. Our wonderful resources are easy to look up, and fun to explore, as we have categorized them within the seven areas of wellness," states Anna Pereira.
"Yes. In fact the seven areas of wellness fall into the categories Emotional, Environmental, Intellectual, Occupational, Physical, Social and Spiritual. I strongly encourage anyone who fits the criteria we have outlined on
www.TheWellnessUniverse.net
to apply," Explains Shari Alyse.
Since conceptualization, the site
www.TheWelllnessUniverse.net
has become much more. "Originally written articles by members of The Wellness Universe offer an array of information, insight and education. With hundreds of contributors to our blog, you are sure to find content that resonates with you and keeps you coming back again and again," states Shari Alyse.
The Wellness Universe hopes to introduce people, products and services from the seven areas of wellness to the masses in which you would not originally have had the opportunity to cross paths with.
Behind the scenes, a network of these 'World Changers' come together. They connect in their private Facebook group, Wellness Universe, for support, education and networking. They are a diverse group of positive people from around the globe yet each shares a common goal, to co-creating a better world.
Member of The Wellness Universe, and creator of
www.facebook.com/RhondaHendricksquotes
Rhonda Hendricks, says, "The 'Shift' is here; let's ride the wave together, empowering others to change the world we live in. The spirit of co-operation and co-creation is shared amongst the hundreds of members."
"Honored to be a messenger of Hope and Inspiration changing lives hand and hand, heart to heart in harmony with an exceptionally gifted and compassionate group…" states Barbi, creator of the beautifully uplifting page
www.facebook.com/InspirePositiveSoulSensations
.
Thousands are awaiting the much anticipated launch, only days away. The Wellness Universe Facebook page will have more information to the website's launch. Soul Ventures is very excited to release this as their first product to create global change though consciousness, awareness, support and coming together to co-create a better world through the individuals represented at The Wellness Universe.
The launch of the dot com is set for Friday, January 23, 2015. Anyone who applies prior to 1/23/15, if accepted, will be listed Free for Life: www.TheWellnessUniverse.net. Full details and more on the dot net through 1/22/15.
Facebook Page:
www.fb.com/WellnessUniverse
Contact
Soul Ventures
Anna Pereira
908 249 0211
www.TheWellnessUniverse.com

Contact