The National Association for Community College Entrepreneurship (NACCE), Names New President & CEO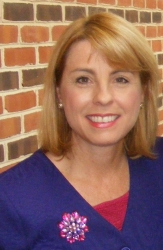 Springfield, MA, January 20, 2015 --(
PR.com
)-- The National Association for Community College Entrepreneurship (NACCE), the nation's leading organization focused on promoting entrepreneurship through community colleges, has announced the appointment of Rebecca Corbin as its new President and CEO. Corbin replaces Heather Van Sickle who stepped down as President and CEO after leading NACCE for nearly 10 years. Corbin was formerly vice president of Institutional Advancement/Executive Director of Foundation at Burlington County College (BCC) in Mount Laurel, New Jersey. She also served as acting Dean of the Corporate College at BCC during her six years at the college.
"We are pleased that Rebecca Corbin has accepted the position of President and CEO of NACCE," said Dr. Edwin Massey, chairman of the NACCE board and president of Indian River State College in Fort Pierce, Florida. "She brings a great deal of experience and expertise to NACCE that should serve us well in the fast-paced world of entrepreneurship development at our community colleges. As a senior leader at a NACCE member community college, Rebecca knows firsthand the importance of having an entrepreneurial mindset in running a college and the impact entrepreneurship has on a local economy."
"I am excited to join NACCE and I look forward to working with an enthusiastic and committed team to build on NACCE's tremendous track record of success," said Corbin. "In the next few years, I hope to expand the number of members, increase member programs and services, and develop new revenue streams from a variety of sources."
Rebecca Corbin has been at Burlington County College since 2009. Prior to joining BCC, she served as senior vice president of Institutional Advancement for New Jersey Public Broadcasting, the fundraising arm of New Jersey Network, and was president of Fund Sources, Inc., a small business focused on helping nonprofits raise funds and expand membership. She also served as executive director of Rogers Memorial Hospital Foundation in Oconomowoc, WI and as a local campaign director for The United Way. She is a doctoral candidate (2015 expected) in Organizational Leadership & Innovation at Wilmington University and has her MPA in Public Administration from the University of Akron. Corbin has taught as an adjunct faculty member at Meredith College in Raleigh, North Carolina and at Stark Technical College in Canton, Ohio. A native of Ohio, she graduated from Kent State University with a degree in Political Science.
About NACCE
The National Association for Community College Entrepreneurship (NACCE) is an organization of educators, administrators, presidents and entrepreneurs, focused on inciting entrepreneurship in their community and on their campus. NACCE has two main goals: 1. Empower the college to approach the business of running a community college with an entrepreneurial mindset; and 2. Grow the community college's role in supporting job creation and entrepreneurs in their local ecosystem.
Founded in 2002, NACCE is at the heart of the "entrepreneurship movement." Through membership, an annual conference and exhibition, regional summits, a quarterly journal, monthly webinars, a dynamic list-serv, and professional development training resources, NACCE serves as the hub for the dissemination and integration of knowledge and successful practices regarding entrepreneurial leadership, entrepreneurship education and student business incubation. These initiatives and resulting actions advance economic prosperity in the communities served by its member colleges. NACCE is a founding member of the White House-led Startup America Partnership. For more information, visit http://www.nacce.com.
Follow us at @NACCE, like us on facebook.com/NACCE, and join our LinkedIn group.
Contact
National Association for Community College Entrepreneurship
Carol Savage
978-857-1473
www.nacce.com

Contact