Verix Reveals Pharma & Big Data Challenges and Predictions for 2015
Industry Leaders Share their Insights on What Mandatory Shakings are Required to Get the Market Rolling in Influencers Outlook.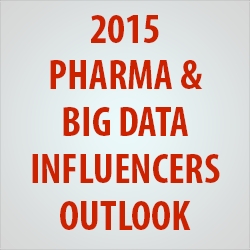 Los Altos, CA, January 20, 2015 --(
PR.com
)-- Verix today announced the release of its 2015 Pharma and Big Data Leading Influencers Outlook. The Outlook presents an extensive compile of the predictions and wishes of some of the most significant thought leaders in Pharma and Big Data for the New Year – providing insights on burning questions these industries want answers to.
From a cultural revolution penetrating Pharma with 'selfies' and social networks to new technologies allowing smarter management of larger amounts of data and more complex analyses, it's crystal clear that the face of the Big Data and Pharma markets is changing.
· Where is patient centricity headed?
· What does digital health bring to the industry?
· Why does Pharma need a Steve Jobs of its own?
· Why can't Pharma be separated from Big Data any longer?
· What can realistically be expected from Big Data?
"Those Biotech and Pharmaceutical companies that are not prepared to truly engage with the patient will find themselves holding a bunch of empty ice buckets," says Rob Wright, Editor in Chief for Life Science Leader Magazine.
"Recognizing the consequences, for good or bad, of Big Data and confronting the issues it raises, can establish renewed trust with customers and improve business decision-making," says Dr. Barry Devlin, a founder of the data warehousing industry and a leading authority worldwide on Business Intelligence (BI).
John Nosta, Rob Wright, Jenise Doutsas, Richie Etwaru, Barry Devlin, Claudia Imhoff, Mark Van Rijmenam, etc. and other selected contributors voice their concerns on what mandatory "shakings" are required to get the market rolling.
The Outlook is available for download at:
http://verix.com/2015-pharma-big-data-leading-influencers-outlook/
For more information:
Lynn Brigg
Verix
Tel: +972-3-9012886
Email: lynn.brigg@verix.com
Contact
Verix
Lynn Brigg
972-3-9012886
verix.com

Contact