The Resurrection of Murray the K
The Murray the K Archives has updated its website to emphasize the innovations and accomplishments of Radio Hall of Fame DJ Murray "the K" Kaufman before and after his association with the Beatles.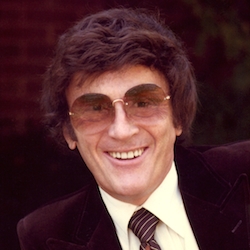 Santa Monica, CA, January 22, 2015 --(
PR.com
)-- Revised website shifts emphasis from "The Fifth Beatle" to celebrate all the innovations the radio hall of fame disk jockey introduced before and after the British invasion.
There was much more to Murray "the K" Kaufman than the Beatles, and the Fifth Beatle moniker was one that he came to regret.
So the latest revision to the Murray the K Archives website (www.murraythek.com) barely mentions "the boys" in favor of the acts he helped nurture, the shows he conceived and produced, and the visionary concepts he devised that made him much more than a voice on the radio.
long before the Beatles.
Visitors to the site will learn about the rock 'n' roll shows that he hosted and produced at the Brooklyn Fox Theater – shows that, at the height of the Civil Rights movement, were as integrated in the audience as they were onstage.
They'll learn about his early life surrounded by vaudeville, the Catskills, his time in the army and in plugging songs for Bob Merrill (including "How Much Is That Doggie in the Window"), and the radio shows he produced for Eva Gabor, Laraine Day, and Sheila Graham... before he sat behind the microphone himself and became the top-rated DJ in all of New York, first on WINS-AM and then, as program director and primetime evening DJ, launching the first FM rock station on WOR-FM.
timeless performances
And they'll discover how Murray took performers out of the concert hall and into the streets to create the first music videos – fifteen years before MTV. Site visitors can watch those performances in clips from 1965's landmark It's What's Happening, Baby (with Ray Charles, The Righteous Brothers, Patti LaBelle, Tom Jones, Smokey Robinson, and many more) and the 1967 special Murray the K in New York, featuring Otis Redding, Aretha Franklin, Spanky & Our Gang, and other stars, plus a cameo appearance by Ed Sullivan.
From childhood photos to worldwide fame, this is the Murray the K who co-wrote "Splish Spash" and brought The Who and Cream to the U.S., but opened every program with Sinatra and, in 1997, earned a well-deserved spot in the Radio Hall of Fame.
Peter Altschuler
Curator
The Murray the K Archives
altschuler@murraythek.com
310.452.1022
Contact
Wordsworth & Company LLC
Peter Altschuler
310-452-1022
www.wordsworthandco.com

Contact
Multimedia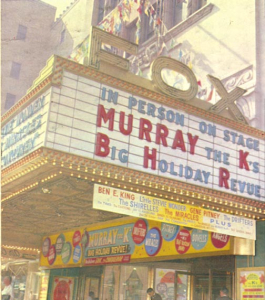 One of Murray the K's many week-long rock 'n' roll shows at the Brooklyn Fox Theater.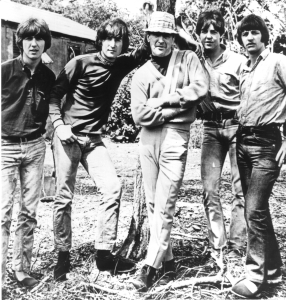 Murray the K went on location with the Beatles in the Bahamas for the filming of "Help," but his scenes were cut from the final film.