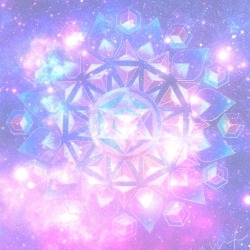 Union, NJ, January 22, 2015 --(
PR.com
)-- The Wellness Universe is an online directory filled with a co-op of hundreds of members who reflect integrity and offer quality content for wellness on their Facebook business page. Diverse and informative articles are another key draw offered on
www.TheWellnessUniverse.com
blog.
What seems like a brilliant, keyword searchable catalog of pages in this online directory are far more than that. The actual people creating these pages come together to better the world through their individual efforts, as a whole.
With over 1.5 million fans, inspirational quote page owner, Judy Rackley states that the members are "Co-Creating a new world with Wellness Universe." www.Facebook.com/AwakeningPeople
These pages are created to help humanity. Many, inspired through their personal challenges, found creating a page on Facebook to inspire people, helps them through their own personal struggles.
"I am so proud and honored to be a member of Wellness Universe, a gathering of like-minded souls that want to help heal the body, mind and soul," states breast cancer survivor, Kristine Marie, from the page, www.Facebook.com/KMN.W.O.W.WordsofWisdom
As Facebook continues to evolve into an advertising filled site, pages people have 'liked' in the past, may be long forgotten. Their updates have been squeezed out of their 'followers' feed. TheWellnessUniverse.com is a natural solution to search for content people want to see.
"The Wellness Universe answers the need for an organized resource where the public can reference any topic related to wellness," states Michelle Gould. www.facebook.com/MRGwordgirl
The three socially conscious women entrepreneurs behind Soul Ventures Corp include founder Anna Pereira and co-founders Sheila Burke and Shari Alyse. They feel the launch of the first product to help bring the world together is what the world has been waiting for.
"It is evident. We the founders and members feel the time has come for The Wellness Universe," states Anna Pereira.
The Wellness Universe launches January 23, 2015 at 11:11am EST.
More ways to connect to The Wellness Universe are Twitter, handle: @TheWellnessUniv and Facebook page: www.Facebook.com/WellnessUniverse