elements® Arrives to Boston
Award winning fitness franchise elements fitness announces further expansion with Boston flagship location.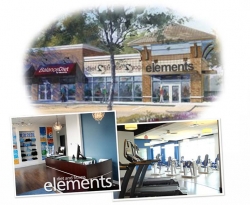 Boston, MA, January 30, 2015 --(
PR.com
)-- elements® fitness has announced a new New England-based development partner and the development of a showcase club in Boston's Financial District, scheduled for a 2015 opening. The announcement comes on the heels of recent
elements fitness
health club openings in Las Vegas, NV and Ft. Lauderdale.
"elements® is thrilled to announce our expansion into the Boston core. We are planning for the city a full-service flagship club which will include some of our best signature lifestyle amenities, such as BalanceDiet Test Kitchen, and a full thinspa® featuringrelaxation and body slimming services. Boston is ready for a higher standard of healthy lifestyle offerings, and we are thrilled to be developing one of our best locations yet here," commented Christopher Palumbo, founder of the elements fitness brand.
The elements® New England Company has signed a multi-unit, multi-year expansion deal with Miami-based elements to include city locations as well as expansion into surrounding markets including Portsmouth, NH and Portland, ME.
For more information, please contact Angelo Garcia agarcia@elementsforwomen.com.
elements® is an international premium fitness and lifestyle brand for women. The company offers membership-based fitness, diet and weight loss services as well as branded product lines throughout a network of wholly owned, as well as franchised health clubs and outposts.
elements® offers a fully turn-key solution to both franchisees and area developers. The Miami-based development team handles all aspects of store development, from site selection to advanced lease negotiation, deal structuring and construction services. 

elements® has also announced new locations this year in New York, Atlanta, Los Angeles and Boston.
Contact
elements® Fitness
Angelo Garcia
786-363-4214
www.joinelements.com

Contact