JR-Auctions, LLC Comes to Car Week - Monterey Aug. 12th to Aug. 15th Monterey Plaza Hotel & Spa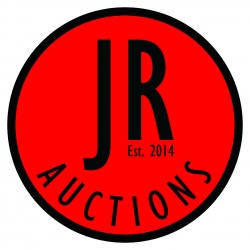 Monterey, CA, January 30, 2015 --(
PR.com
)-- Jeff Davi (22nd Real Estate Commissioner for California) and Robert Tybor (Entrepreneur & Venture Capitalist) enter the Classic Auto Aficionado investment industry, whereby their objective is to bring autos and yachts side by side in the first Cannery Row Auto & Yacht Auction on the Monterey Peninsula at the Monterey Plaza Hotel & Spa.
Monterey Plaza Hotel & Spa is dramatically located over the Monterey Bay on Cannery Row on the great Monterey Peninsula. From the resort, you'll be able to enjoy the best of Central California such as the Monterey Bay Aquarium, historic downtown Monterey and Fisherman's Wharf, world-class golfing at Pebble Beach, shopping in Carmel, wine tasting in Carmel Valley and the memorable Big Sur coastline.
And now in 2015; Monterey Plaza Hotel will join the other auctioneers during the week of August 12th through August 15th, 2015 in the memorable event of unforgettable bids on some of the most luxurious automobiles manufactured today. As the Monterey Peninsula continues to become a worldwide auto enthusiast consortium, Monterey Plaza Hotel & Spa will be recognized as the event of the week by hosting a pre-selected auto auction that will promote and be the first in its class to auction Yachts alongside luxury automobiles.
JR-Auctions, L.L.C
www.jr-auctions.com
Contact
JR-Auctions, L.L.C
Robert Tybor
844-572-8867
www.jr-auctions.com

Contact