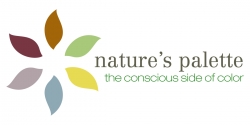 Los Angeles, CA, February 12, 2015 --(
PR.com
)-- Official Announcement - Nature's Palette Paint Now Available
Interior Designer Jeanette Chasworth (better known as "The Color Whisperer") has just unleashed her new eco-friendly line of quality paint – Nature's Palette via company website www.naturespalettepaint.com.
Chasworth, who is a regular go-to guru for the world of all things color and interior design, has been working tirelessly under the radar to prepare for the release of Nature's Palette – her official new line of high quality recycled paint for all design purposes.
The fresh brand boasts over twenty earthy colors that were inspired straight from Mother Nature. Each of the colors, such as: "Mountain Capped White," "Steady Oak," and "Autumn Sunset," were all chosen to transport homes, venues, and workspaces back to a simpler way of life. Chasworth, who has always been a staunch supporter of the green movement, wanted to represent a way to blend the best design work with planet-consciousness, so the concept of recycled latex-based paint was spot on for her. Aside from receiving rave reviews from numerous users for bringing affordable quality to the forefront of the conservation movement in design. Nature's Palette has also made it easy to "test the waters" of their colors by offering actual paint chips as samples so the colors can be seen in any space before committing to an entire design. Backed by a rock-solid ten year manufacturer's warranty, Nature's Palette has positioned itself for a long-term stronghold in the market.
As a frequent guest speaker and color expert, Chasworth spends much of her time pushing design boundaries and discovering new inspirations for her work. She prides herself in making her clients "feel hugged by their home" by combining her intuitive understanding of color along with listening to her clients' goals and convictions.
To find out more about how Nature's Palette can transform your design, visit: www.naturespalettepaint.com. To learn more from "The Color Whisperer," visit: www.thecolorwhisperer.com.
To contact Jeanette Chasworth, please email: info@naturespalettepaint.com or call: 626.485.6354.