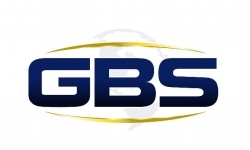 Springfield, MO, February 11, 2015 --(
PR.com
)-- Group Benefit Services, Inc. (GBS) announces that Marion County, Missouri has selected GBS as its Third Party Administrator (TPA) for Marion County's new self-funded health plan as of February 1, 2015. It is projected that this important decision will result in significant savings for the County and also increases benefits for Marion County employees.
According to The Hannibal Courier*, presiding commissioner of Marion County Lyndon Bode said of the change, "We've been seeing our health insurance rates go up every year. We've been looking for ways where we could possibly lower our costs and provide the same type of coverage for our employees."
Marion County's decision to go through GBS was partially influenced by the fact that the City of Palmyra, Missouri has a similar plan administered by GBS. Bode stated, "it's been working very well for the City of Palmyra. They've been happy with this program." The City of Palmyra Clerk Deena Parsons said, "Honestly, I would recommend GBS and its program to any entity who is trying to lower cost. There were no surprises."
Group Benefit Services, Inc. (GBS) is an insurance claim technology organization headquartered in Springfield, Missouri. GBS has twenty-five years of experience in creating and administering self-funded health plans. A high level of flexibility and proven expertise gives GBS the ability to accommodate a diverse client base by developing innovative solutions, offering market-competitive pricing, and providing high quality service to help all clients achieve their individual objectives of lower healthcare costs, optimal health outcomes, and positive member experience.
For more information about Group Benefit Services, Inc. (GBS), visit
www.gbs-tpa.com
.
*
www.hannibal.net/article/20150114/News/150119476