Full Scale Media Wins Public Relations Professionals of Long Island's 2015 Rising Star Award
Full Scale Media Public Relations Account Executive, Diana Ziskin, is the recipient of PRPLI's 2015 Rising Star Award for her outstanding PR work in 2014.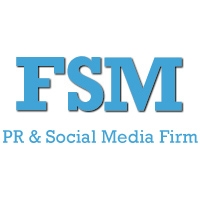 Mineola, NY, February 11, 2015 --(
PR.com
)-- On May 12, 2015, Full Scale Media publicist, Diana Ziskin, will be honored at the Public Relations Professionals of Long Island's 25th Annual Awards Dinner where she will be presented with PRPLI's Rising Star Award, which honors outstanding achievement by a public relations professional who has been in the industry for three years or less.
The Public Relations Professionals of Long Island (
prpli.org
) 25th Annual Awards Dinner will be held at The Chateau Caterers in Carle Place, New York at 6:00 p.m. on Tuesday, May 12th.
All PRPLI 2015 Award Recipients:
- Jack Rettaliata Lifetime Achievement: Jeffrey Morosoff, Hofstra University
- Long Island Achievement: Cynthia Scott/Sandy Oliva, The Safe Center LI
- Outstanding Media: Greg Cergol, WNBC-TV
- Outstanding Mentor: Donna Rivera-Downey, Girl Scouts of Nassau County
-
Rising Star: Diana Ziskin, Full Scale Media
- PR Campaign: Julie Gross Gelfand, Marcum LLP for the Marcum Workplace Challenge
According to PRPLI.org, "The Rising Star Award is presented to a newcomer to public relations who exhibits exceptional talent and professionalism," and Full Scale Media's Creative Director, Allison Kugel, couldn't agree more.
"In a year's time, Diana has rapidly evolved into a highly effective publicist, as well as a reliable junior account supervisor. Diana has lent her creativity and energy to PR campaigns for various health & fitness, entertainment, and events clients, booking publicity opportunities for our clients with some of today's most prestige's media outlets. The team at Full Scale Media congratulates Diana on her award."
Just a few of Diana's achievements in 2014 include client media placements with:
FOX Business News, CNN Money, New York Post, The Hallmark Channel, SheKnows.com, 1010 WINS, Huffington Post and Women's Health Magazine, which are among just a handful of her media placement credits.
In addition, Diana Ziskin became an invaluable part of the Full Scale Media Public Relations team when she successfully managed a 15-city publicity campaign for the 28th annual Matzoball – the biggest Jewish singles parties to take place on Christmas Eve in cities across the United States.
About Full Scale Media
Full Scale Media
is a full service public relations and social media firm, with industry expertise and media relationships accrued from nearly two decades of combined experience. Full Scale Media's triumphs have been significant across all media platforms and in many industries, including: health & fitness, entertainment, events, technology, media personalities and niche consumer goods.
Full Scale Media offers clients a customized blend of today's multi-media platforms for the benefit of each client's growth and image. The firm's traditional Public Relations campaigns are complimented with Digital Media Marketing services that are both cutting-edge and innovative, in order to create well rounded, successful PR campaigns.
Follow on Twitter
@FullScale_Media
and at
Facebook/FullScaleMediaPR
.
Media Contact:
Jeff John
Full Scale Media
jjohn@fullscalemedia.com
516-408-2171
Contact
Full Scale Media
Jeff John
516-408-2171
www.FullScaleMedia.com
twitter.com/fullscale_media
facebook.com/fullscalemediapr

Contact