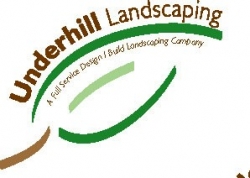 Cincinnati, OH, November 15, 2007 --(
PR.com
)-- Underhill Landscaping, a full-service design-build landscaping firm in Cincinnati for over eight years, is celebrating its one-year anniversary in its new location on Wooster Road, near the Linwood Gateway. The celebration will include an open house on December 5th for vendors and clients.
The relocation follows seven years of operating their business from Kellogg Avenue. "We came across this property while bringing our three golden retrievers to the new Otto Armleder Park," says David Underhill, president and owner. "We'd been looking at various properties since our growth had forced us to use every square inch on Kellogg." That space is being sold to the Cincinnati Park Board and will be used as an access point to the trail system in California Woods as well as a small parking area near the head of the trail for hikers according to Steve Schuckman, superintendent for planning and design for the Cincinnati Park Board.
The area has recently prospered due its proximity to the Red Bank expansion and I-71, Lunken airport, the river and downtown. Surrounded by the park, U.S. Bank call center, an oncology center and newly-built office condominiums, David Underhill says he plans to make this property a showpiece, "We have eight acres. Our office and warehouse space encompasses 15,000 square feet and the rest is used for staging areas and raw materials. Around the property, we've set up a few vignettes to display our various products and design ideas."
A modular stone fireplace sits atop a circle formed from a variety of natural flagging. A putting green is positioned off to the side. Plant material is housed in the back for private use, but plans are to add to the nursery once spring sets in.
Meticulously landscaped, Underhill Landscaping is visible to all passersby from Wooster Road. "We could spend money on mailers and ads, but nothing speaks to our abilities more than passing by a good looking location where a potential client can see all the possibilities." Future plans also call for a modular stone supplier and other vendors to set up displays on site.
For more information call Underhill Landscaping, Inc., 5055 Wooster Road, Cincinnati, OH 45226. Ph: (513) 232-1116 | fax: (513) 232-3888 | underhilllandscaping@fuse.net.
###
For more information contained in this release, call David Underhill at 513-232-1116.