The Ink Hub Helps Companies Save Money on Generic Ink & Toner Supplies
Save money by buying generic ink and laser toners through The Ink Hub or theinkhub.com The Ink Hub is founded by people who are committed to customer satisfaction. The Ink Hub's ink & toner products are highly compatible with most printers in the market today such as HP, Lexmark, Brother, Dell, Samsung, Canon, IBM, Okidata, Source Technologies and Xerox. They take great pride about the high quality of their products that are all sourced from their business partners in the United States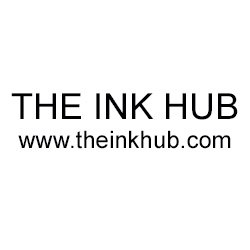 Los Angeles, CA, February 23, 2015 --(
PR.com
)-- Black is black and color is color. Just like there are generic medicines out there, so does computer inks and laser toners have their generic counterparts. But how do you distinguish from quality to quantity? Simple. There are online ink stores that sell only high-quality products that are exclusively manufactured in the United States and has US suppliers that have a proven track record for decades. One of those online ink store companies is The Ink Hub.
Established year 2014 in Los Angeles, California, the The Ink Hub aims to provide cost-cutting solutions for business supplies for everyone, from families that have students at home or own small-business to large scale business that rely heavily on printing material and paperwork. Computer inks and laser toners have become a must-have in this day and age for a business to run smoothly. As a family-owned company, The Ink Hub understands that if you can save on necessities such as computer inks and laser toners to run your company, you can allocate those financial resources to other things that can help develop your company. Since The Ink Hub is an online retail store, anyone from the United States can order online and the items will be shipped via FedEx or UPS with tracking number. Sometimes, it's a hassle just to drive to your nearest office supplies store only to find out that the computer ink or laser toner you're looking for is out of stock. Immediately, you already wasted your time and energy and gas by driving to that store. This is where the convenience of online purchase comes in via The Ink Hub by offering generic brand inks with huge savings for the average consumer. Now, customers have the option to not replace their printers immediately just to save on ink or get the free computer ink and toners that comes along with the printer. Just because it's generic ink and toner doesn't mean it's inferior. It means that the average consumer is now a smart and informed customer that knows that he or she has the option to save money and still get a high quality and high standard ink and toner replacement. The Ink Hub offers high quality and affordable printer solutions and products that you need for your business.
The Ink Hub offers ink and laser toner products that are compatible with most printers in the market today. Aside from the fact that you are saving money, time and energy by buying online, you are also helping save the environment because the cartridge and toners are remanufactured and refilled. All of The Ink Hub's business partners are located in the United States, so customers are ensured that the products have gone through US quality control standards. If you still have doubts about using generic computer ink and laser toner products, you will never know the truth about it unless you try it out and see for yourself.
For more information, visit our website at
http://www.theinkhub.com
Contact
The Ink Hub
Audrine Reese Goldberg
213-537-8772
www.theinkhub.com

Contact