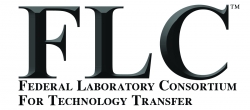 Washington, DC, February 23, 2015 --(
PR.com
)-- The Federal Laboratory Consortium for Technology Transfer (FLC) will be hosting its 2015 national meeting in Denver, Colorado, from April 28 – 30 at the Embassy Suites Denver – Downtown/Convention Center. Each year, the national meeting is highly anticipated by the FLC and the technology transfer (T2) community, serving as the premier event for advancing T2 strategies and providing important connections.
Last year's FLC national meeting in Rockville, Maryland, drew over 400 people - including T2 professionals, laboratory and agency representatives, scientists, patent attorneys, engineers, venture capitalists, and entrepreneurs - who networked, learned, and taught about T2; and this year's numbers look to boast the same. To complement the Denver setting of the meeting and our nation's federal science and technology initiatives, the FLC has planned the meeting agenda around the theme of "Reaching New Peaks With Technology Transfer."
The three-day event features various T2 education and training courses that will introduce attendees to new approaches for advancing technologies through Cooperative Research and Development Agreements (CRADAS), licensing and negotiation, and commercialization strategies. Also new this year, the FLC is integrating its prestigious awards into the agenda and presenting them at a luncheon on April 29.
Along with comprehensive T2 training sessions and informative panel discussions, on April 30 the meeting will host its annual Industry Day, which will kick off with a keynote address from Brad Feld, seasoned venture capitalist and co-founder of the Foundry Group. Other highlights include several informative panel discussions with topics ranging from Fortune 500 companies' technology needs, perspectives on current T2 initiatives from laboratory directors, and burning questions for the T2 professional.
For a detailed agenda, additional information, and to register for the 2015 FLC national meeting, visit
meeting.federallabs.org
.
About the Federal Laboratory Consortium for Technology Transfer (FLC)
The FLC was organized in 1974 and formally chartered by the Federal Technology Transfer Act of 1986 to promote and strengthen technology transfer nationwide. Today, approximately 300 federal laboratories and centers and their parent departments and agencies are FLC members. The mission of the FLC is to add value to the federal agencies, laboratories, and their partners to accomplish the rapid integration of research and development resources within the mainstream of the U.S. economy.