Former Lead Singer of NYC Indie-Pop Band Strip Darling Will be Releasing Her Debut EP in Spring 2015
Fresh off her debut single and video "City Lives," emerging singer-songwriter Ryal continues her journey of self discovery on her upcoming mystical pop single "Lonely Love," which drops March 30.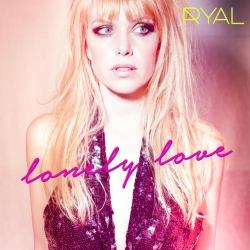 New York, NY, March 04, 2015 --(
PR.com
)-- Following the successful rollout of "City Lives," her debut track and video as a solo artist which continues in rotation at Abercrombie and Fitch and Forever 21 stores nationwide, fast emerging singer/songwriter Ryal is set to release the mystical pop flavored single "Lonely Love" March 30 in anticipation of her upcoming debut EP, due in Spring 2015.
With a grooving vibe heavily inspired by the Arctic Monkeys' 2013 album AM, "Lonely Love" features harmony vocals by White Prism's Johanna Cranitch, who has worked with The Cranberries and The Cardigans' Nina Persson.
In the compelling video for "City Lives," the multi-talented performer takes us through a fascinating, delightfully quirky autobiographical journey of the "different lives" she's experienced during her years in New York City. With quick cut shots all in the backseat of an NYC taxicab, she's a skater girl, a punk rocker, a corporate Wall Street exec, a freewheeling Boho-chic hippie, a red carpet glamour girl. And then, ultimately, while asking in the infectious chorus "Who ya gonna be/Who ya gonna love," Ryal is back to herself – an artist unafraid to evolve creatively and committed to her expanding musical sensibilities.
Taste making indie music website The Wild Honey Pie raved about the "endlessly entertaining" video, adding, "A debut like this one goes to show that not only is Ryal too damn cool, but that she could easily be pop royalty."
Ryal spent an exciting decade laying the groundwork for her emergence as a solo artist as the charismatic front person and – in the words of Time Out NY – "angelic-voice keyboardist" for the mixed gender indie pop outfit Strip Darling, a popular NYC mainstay which performed at numerous hotspots (Mercury Lounge, Trash Bar, CBGB's and the prestigious Highline Ballroom – twice!) and released the album Mend in 2012. Mend, also produced by Nevezie, was a moody, atmospheric song cycle very much on par with artists like Tori Amos and Florence & The Machine; Ryal describes their vibe as "Florence & The Machine meets Portishead."
Now, Ryal is on a journey of self-discovery, finding her own rhythm and taking a dive into a deeper whisper and shout with a fresh transcendent sound she dubs "disco pop." "It was time to stop, break musical habits, redefine what I want, let the band redefine what they want and, as I discovered for myself, time to reinvent, dance, wear pink lipstick and use hairspray again," Ryal says. "I really wanted to push and challenge myself into a new direction as a songwriter. There's only so much you can sing about lost love and heartache. It was just time for me to start creating more upbeat, happy, poppier material that would inspire me and everyone else to have fun and dance."
www.ryal.tv
Contact
Ryal
Jennifer Lyneis
818-201-7313
www.ryal.tv

Contact