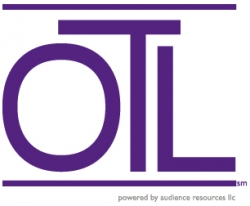 Chesapeake, VA, March 11, 2015 --(
PR.com
)-- Audience Resources LLC and OTL the Comp Ticket Underground announces its 21st Local Seat Filling Membership site, with the launch of OTL Raleigh-Durham on March 23, 2015.
A huge supporter of the local Arts and Entertainment Communities, OTL provides members with "free tickets to ticketed events" as a local seat filler. Entertainment partners benefit with a free, private and upscale way to fill seats, increase concession revenue and, most importantly, introduce new patrons to their venue/event without impacting their regular ticket sales.
OTL Members pay one very low annual membership fee – just $89 for a Premiere one-year membership and are able to reserve two tickets to an unlimited amount of events offered over the course of the year. The member makes private online reservations, are put on the comp list and present their ID to pick up their tickets. No per ticket costs or fees of any kind are added. No coupons to print. No one else knows their tickets are free in order to protect the venue partners' regular ticket sales. They also receive additional benefits such as Las Vegas Concierge Service and member privileges in all 20+ OTL locations with a two week guest pass available.
Events run the gamut of theatre, music, dance, comedy, sports, lectures, burlesque, festivals, family events and so much more. Members (and OTL itself) never know what's coming up as it's in the hands of the entertainment partners, but members have fun discovering new & exciting things in their own backyard.
Official OTL Raleigh-Durham Launch Special – From March 1-20th, OTL Raleigh-Durham will be offering the lowest price ever on Premiere ($89) memberships. The first 250 people to join OTL Raleigh-Durham will receive a special invitation to join for just $39! For more information, visit the official OTL Raleigh-Durham website at
www.otlraleigh-durham.com
For links to all OTL locations, visit compticketunderground.com. Event promoters can visit www.otlpartner.com to learn more or to post their events for free.