New Mobile App "How to Have an Affair" Helps You Cheat and Not Get Caught
With the surging popularity of Married Dating and sites catering to discreet affairs, "How To Have An Affair" Mobile App aims to help cheaters not get caught. Available for download now at the Google Play Store.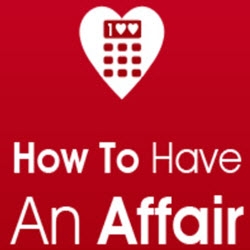 Los Angeles, CA, March 11, 2015 --(
PR.com
)-- Best Dating launches a highly informative "How to Guide" for people who are considering an affair. With the success of sites such as Adultfriendfinder and cheating site Ashley Madison contributing to thousands of people having affairs both online and offline, the launch of this app is a timely one. It serves as a tool for those looking to avoid the risks of cheating in a world of people seeking ways to have a fling or discreet encounter without getting caught. Married Dating as a category is now highly popular and the "How To Have An Affair" app is a perfect fit.
Once the app is downloaded, your device displays a "Tip Calculator" icon which protects the user from prying eyes who may identify it as a cheating tool. Anyone interested in having a successful fling or discreet encounter can download the app at the Google Play Store.
https://play.google.com/store/apps/details?id=com.datingTips.tipcalculator
This is the first app of its kind giving cheating advice tips for people seeking extra marital affairs. The app serves as a valuable resource for those interested in learning the secrets to cheating on their spouse while avoiding being caught red handed.
It is clear that cheating is continual challenge in relationships and marriages. "There are many reasons for infidelity such as revenge, boredom, the thrill of sexual novelty, sexual addiction. But experts say that a large majority of the time, motivations differ by gender, with men searching for more sex or attention and women looking to fill an emotional void." http://www.webmd.com/women/features/why-do-women-cheat
About How To Have An Affair
How to Have an Affair serves as a personal Wingman/Wingwoman service for anyone looking to have a successful affair or discreet encounter. The app goes into every detail including multiple checklists such as rendezvous, communication, after rendezvous and a resource center to assist a person with all aspects of cheating.
There is also a Tip of the day such as reminding the cheater to empty their recycling bins of any data, photos or information which would be incriminating. The app provides step by step instruction and advice to have a fling or extramarital affair for anyone interested or curious about cheating.
Contact:
To learn more about this app email:
tohaveanaffair@gmail.com
Contact
CR Consulting
Jenny Cutler
647-928-6824
www.datingloveandsextips.com
Email all inquiries to:
tohaveanaffair@gmail.com

Contact