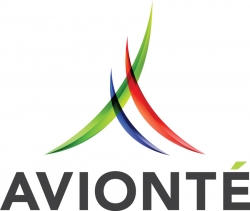 Eagan, MN, March 18, 2015 --(
PR.com
)-- Avionté is excited to announce the release of new background check functionality, which will provide the company's extensive list of clients with additional integration options and updated processes for completing their employee background screenings with ease.
The new background check plugin functionality is part of a broader effort by Avionté's development and leadership team to provide robust options for clients using their
staffing and recruiting solutions
.
"We are constantly striving to make the recruiting process easier for Avionté users," said Avionté's VP of Technology Peter Young. "With the background check functionality built into our newest release, Avionté clients can quickly manage their screening options directly from within the Avionté application."
With the new background check plugin, Avionté users will never have to leave the application to run background checks and get results. Selected users have the ability to run single or multiple background checks directly from within the application. All the required information pulls in directly from the employee record, allowing the seamless ordering of a background screening. A URL containing the background check result will be automatically returned to the Avionté system for easy viewing from the application.
The development of this background check plugin opens the doors for greater diversity and vendor options for Avionté clients. This month, Avionté announced its partnership with three background check companies: TalentWise, Asurint, and PeopleG2. As vendors partner with Avionté, the plugin will provide greater standardization, accelerated deployments, and a more streamlined background check process.
"We're thrilled to launch the new plugin with three leading background screening partners, all of whom have extensive staffing industry experience," said Avionté CEO John Long. "Selecting partners that offer quality solutions with a focus on service was extremely important in determining who to partner with at launch."
Avionté's background check plugin and newest integration partnerships were established earlier this year and are available in release 14.2.1 of Avionté Staffing Software.
About Avionté
Avionté provides innovative
staffing software
solutions to the HR industry. Founded in 2005, Avionté has quickly grown to be a leader in its space by offering front- and back-office staffing software with a strong focus on service and client relationships. Avionté currently supports nearly 300 clients in the U.S. and Canada.