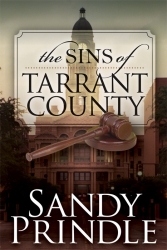 Fort Worth, TX, March 26, 2015 --(
PR.com
)-- Retired Judge, author and historian Sandy Prindle will address the Metroplex Republican Club in Hurst Friday, March 28th on the Lincoln Assassination and John Wilkes Booth's Confederate connections as we near the 150th anniversary of the tragic event. In addition, Prindle will speak on the actual anniversary (April 14th) to the Literary Club of Cedar Creek Lake and the Grapevine Historical Society on June 22, 2015.
Prindle served as Justice of the Peace in Northeast Tarrant County for twenty-four years, receiving every award given by its state association (JPCA0 as well as serving as its president in 2000-2001. Prindle has been a Civil War and Lincoln Assassination scholar for forty years. He is a member of the national Surratt Society and the Fort Worth chapter of the Civil War Round table.
Contact persons for the lectures are: Ann Meier, Metroplex Republican Club 817-498-7832, Rosalie Randall Literary Club of Cedar Creek Lake, 214-802-5116, and City Council person Duff O'Dell 214-473-3750.