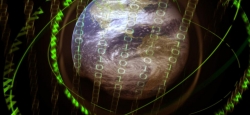 Cape Coral, FL, April 07, 2015 --(
PR.com
)-- On-Time Cable is preparing to launch a new consumer gadget that CEO, Donald Chew states "is poised to become an important part of everyday life for an estimated 175 million Americans."
On Time CEO, Donald Chew recently got to see one in full operation for the first time.
According to Chew, "these little gizmos may even revolutionize television and cable in 2015.
"To tell you the truth, looking at it... it's kind of hard to believe it might be the next big thing in consumer technology.
"You can't interact with it.
"It doesn't have a touch-screen.
"There's nothing 'intelligent' or 'next-gen' about it.
"It's just so... Simple."
But, you know what they say - never judge a book by its cover.
"Because these simple little gizmos may be the missing link that finally brings two enormous - and complementary - markets together."
On-Time Cable may end one of the tech world's most talked-about "clash of the titans."
On-Time Communications, CEO Donald Chew states that he feels "the company is poised to jumpstart an industry that has stalled in recent years and because it is controlled by a few big players, a new company has an opportunity to absorb a healthy marketshare within the first few years."
On-Time Communications, dba On-Time Cable, the company behind this game-changing technology has been tight-lipped about what's to come, so this development has flown almost completely under-the-radar.
Donald Chew believes the official plans will be unveiled very soon.
"When that happens, customers could be in for some giant returns." Last month, On-Time Communications, CEO Donald Chew, announced he would "return with plans to release its innovative product designed to disrupt the cable industry," a device that the On-Time engineering team has been working on since late 2013.
The facts here are clear: taking on the big cable companies head on would be an absolutely terrible idea, even by the low standards of publicly-traded companies with tons of cash. The project would mean paying a huge subsidy to a very profitable business that provides minimal benefits to the public — at the same time the company (On-Time) continues to build its customer base. It would take away millions away from the big established cable companies, and provide revenues in excess of $9 billion. Lastly, it would cut into the revenues of the larger cable companies spread out throughout the country.
On-Time Cable CEO, Donald Chew feels extremely optimistic because of the interest expressed by customers so far. Chew stated "Our last tally completed in March 2015 exceeded 4 million inquiries about the service, that's up 1 million since February 2015." Chew also added, "This simply shows that customers are looking for something new, and my job is to strategically develop and deliver a package(s) that alleviates their problems, while at the same time creating some value."
None of this is a particularly novel argument. But unsatisfied cable customers in cities all over the country continue to deal with the goliaths of the cable industry, and get little in return. As long as it keeps happening, the same arguments stay relevant. That's exactly why On-Time Cable is better off diving in head first into this sea of sharks.
"In order to lure them from the other companies," On-Time CEO, Donald Chew says "he is prepared to allow customers to test our product to see how we plan to differentiate ourselves and continue to build our brand at the same time."
On-Time CEO Donald Chew issued a statement. "Lets put all this in context: The cable industry is a $2 Trillion a year business. (Barron's Voices.) On-Time will be a for-profit business, and a very profitable one on paper. They haven't opened their books, but note one cable company (the publicly-owned ones) does, and they generally make between $25 and $50 billion a year. (Industry Data/NCTA)"
What's most infuriating about this is that the reason these companies are able to pocket and profit so much — the industry is regulated and deregulated at the same time — is entirely due to the fact that the barriers to entry into this market are tough for new companies, but CEO, Donald Chew says that "On-Time Cable has reached the point where there is no turning back."
But this doesn't change the fact that On-Time will be new and unknown, the CEO, Donald Chew definitely realizes that, but feels On-Time Cable is in a perfect position watching from the sidelines. "The On-Time Communications team just has to remain focused and continue moving forward," Chew said. On-Time Cable still has a few hurdles to overcome but the company should experience solid growth, once its fully launched. Chew states, "We owe this to the customers, so we have to stay the course."
So why are unhappy cable customers so desperate to keep same companies after all of the issues? Chew answers, "Customers have no other options. They truly want other options, and feel that On-Time Cable has developed a truly feasible alternative. There are no other economic benefits that compare with the hundreds of millions of dollars spent on lobbying and advertising by the big guns. The only plausible explanation for them that I can think of is that the customers have been brainwashed by the illusion of relevance." (Industry Data/NCTA)
As far as strategically thinking goes, Chew said, "Whether On-Time Cable starts in a nationally-relevant city or a small town, an appealing idea, and one that leads customers to make financially responsible decisions to join the company, help to increase market share. One customer at a time."
On-Time CEO, Donald Chew ended by saying, "The customers simply are looking for another viable option because it's long overdue."