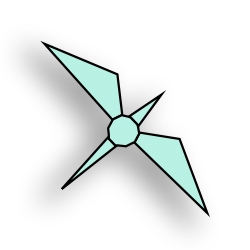 London, United Kingdom, April 16, 2015 --(
PR.com
)-- Origami is known as a relaxing - almost meditative - activity wherein pieces of paper are folded with care and precision to create little works of art, but what happens when those folded creations go on the offensive?
Well, you destroy them, of course. That's the premise behind developer Episty's new action game for iOS, Paper Buster. Players control their own origami character at the center of the screen and tap incoming paper planes to take them out before they get too close. They can also collect floating diamonds to unlock new characters and special features.
The concept is simple, but the fast pace is exactly what users have come to expect from a well-designed casual action title.
Download Paper Buster itunes.apple.com/app/id965292913
About Episty
Episty was founded in 2010 by Jay Li, a design minded app developer with 10 years experience, and passionate about innovation. Episty is striving to understand how technology can be harnessed to make a difference, to solve a problem, and to improve people's lives. Find out more http://www.episty.com