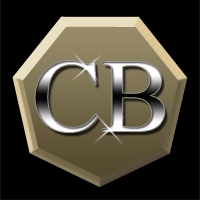 Beverly Hills, CA, April 27, 2015 --(
PR.com
)-- What: Brand new upscale Indian cuisine restaurant, Spice Affair is proud to host an evening of distinctive Indian delight....the pairing of finest fashion with flavors and food. A fashion night with tantalizing hors d'oevres to tickle your taste buds. A spotlight of fashion couture paired to match the hues and flavors of the food. They invite you to come and experience this exclusive offering first hand.
Who:
Adrienne Maloof: Producer, (Real Housewives of Beverly Hills)
Cris Judd: Producer
Miguel Nunez: Conflict of Interest
Joey Medina Comedian (Comedy Central)
Cast of the Young & The Restless
And many others:
When:
Thursday, May 7th, 2015
Press Check-in: 6:30 pm
Red Carpet: 7:00 pm
Event Begins 8:00 pm
Fashion show 8:30 pm
Event Concludes: 12:00 am
Where:
50 N. La Cienega Blvd. Beverly Hills, CA 90211
Parking:
Valet provided optional, onsite parking available
On-Site Contact:
Charmaine Blake
About Spice Affair:
Spice Affair journeys your taste buds through India with its bold flavors and unique uses of spices all in a contemporary setting. Perfect for all occasions, Spice Affair tenders its elegantly decorated main dinning area for your everyday dining experience, an exclusive VIP space for meetings or private occasions and a lovely banquet hall adorned in dazzling chandeliers and arched ceilings for those special milestones! "I wanted the decor to match the name 'Spice Affair' by incorporating colors of exotic Indian spices like saffron and gold, combining them with mysterious dark tones of cinnamon," says President and co-owner Sonia Batra. Additionally, there is a bar/lounge space for bar-bites and exotic signature cocktails. Whether you seek an authentic Indian dish like 'Tandoori Chicken' or whim for something modern such as 'Duck and Date Melange,' Spice Affair is the utopia for Indian upscale dining. CEO Anupam Bhatia, looks forward to opening the doors, "It's taken lots of vision and hard work and I could not be more excited about introducing our cuisine, our beautiful facility and creating new relationships with our guests!"
For More Information, Please Visit www.spice-affair.com
Contact: charmaine@charmaineprfirm.com