MASA Assist Gives Travel Safety Tips - Avoid Surprises During Summer Vacation
While vacation adventures can be fun, rejuvenating, and provide wonderful memories, they can also pose health and travel risks. MASA Assist provides a list of helpful safety travel tips to help ensure those who are traveling this summer, to be better prepared so they can travel with peace of mind.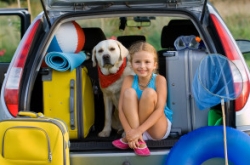 Southlake, TX, April 30, 2015 --(
PR.com
)-- Summer travel plans are in the works for many people who are looking forward to sunny beaches, cool mountains, ski slopes or other exciting destinations.
While vacation adventures can be fun, rejuvenating, and provide wonderful memories, they can also pose health and travel risks. Excessive eating and drinking, the pursuit of new and possibly dangerous activities, and time spent in unfamiliar locales may cause harm rather than bring a happy end to summer travel.
MASA Assist (Medical Air Services Association), a provider of life-saving medical transportation services, wants to remind everyone that injuries, accidents, and travel-related illnesses can strike anytime and anywhere, making summer vacations an important time to focus on safety. To avoid any negative surprises while traveling, take the time to plan ahead.
"Every year the number of medical evacuation calls rises dramatically during the summer vacation season," said Tim Green, president of MASA Assist. "People are so busy enjoying themselves that few give thought to how an insect bite, tainted tap water, bad food, an injury or accident can bring an abrupt and costly end to their summer fun."
Before leaving home, invest time in safety planning and prepare for the unexpected. Gather and review all of your health, medical, and insurance information. Then take the following actions:
· Preferred Healthcare Providers – Make a list of the names and contact information for hospitals and physicians that have access to your medical records.
· Medications and Supplements List – Jot down all prescriptions and supplements, along with information on the dosage.
· Health Conditions / Blood Type – Write a description of any allergies, health concerns or chronic medical conditions. Find out your blood type and include the information with your health condition statement.
· Eyewear – Tuck an extra pair of glasses and/or contacts in your travel bag, just in case the primary pair gets lost or damaged.
· Emergency Contacts – Create a list of contact information for relatives and friends that need to be called in case of an emergency.
· Medical Coverage / Insurance ID Cards – Pack any health insurance cards, prescription discounts, your MASA Assist card or other supplemental medical policy information.
· Insurance Policies – Contact the insurance agent that handles your auto, home, and health insurance policies. Outline vacation travel plans and ask very specific questions regarding accident and injury coverage for rental cars, and hospitalization policies for accidents and injuries that happen away from home.
· Supplemental Travel Services – Purchase additional travel coverage to ensure complete coverage in the event of a sudden illness, injury or accident while traveling away from home.
"When leaving for vacation, the last thing anyone wants to think about is an illness, accident or injury," Green noted. "But if the unthinkable happens, one call to MASA Assist puts a jet and medical team in the air – without the hassle of deductibles and extra charges. We assure our members that when you have a MASA Assist membership card in your pocket, live-saving care is only minutes away. No matter where you are, MASA Assist is there to help when needed. We promise!"
About MASA Assist:
Founded in 1974, Medical Air Services Association (MASA Assist) is strategically based in Southlake, Texas, just minutes from the Dallas / Fort Worth International Airport. An international organization, MASA Assist provides lifesaving emergency air and ground transportation for more than one million members while at home, on the job or traveling the world. Call 1-800-423-3226 or visit
www.MasaAssist.com
for more information.
Contact
MASA Assist
Lauren Cleveland
1-800-295-1220
www.masaassist.com
Tim Green 817-430-4655

Contact