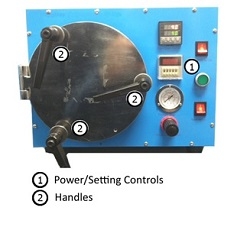 Independence, OH, May 20, 2015 --(
PR.com
)-- Students Can Save Thousands Using Program's Revolutionary Techniques
Phone Ambulance Superstore, Cleveland, Ohio's leader in cell phone repair, today announced the launch of a new training course designed to provide students with comprehensive instruction for refurbishing Apple, Samsung, and LG cell phone screens in-house. The three-day course provides step-by-step training in "glass only" screen repairs and is expected to save students up to 90% on the cost of repair parts.
"The only way most cell phone repair shops can fix a cracked screen is by replacing the entire LCD screen assembly, which can go for up to $150," said course creator Tom Jenkins. "With our new program, students learn to do glass only repairs on working LCD screens, which drops the cost of parts from $150 to as little as $15. That's a huge savings that our students can then pass on to their customers."
Currently offering open enrollment, the new training course includes:
· Three days of training with refurbishing equipment at Phone Ambulance Superstore's facilities
· Hands-on refurbishing and repair experience
· Face-to-face instruction from proven phone repair technicians
· Operational insights for integrating screen refurbishing into a new or established phone repair business
· Written training materials
Students of the program are also able to invest in Phone Ambulance Superstore's phone screen refurbishing equipment package, which includes a full line of factory-grade screen refurbishing, ongoing consults from Phone Ambulance Superstore's course instructors, and exclusive deals on refurbishing and repair parts.
"I would recommend Phone Ambulance Superstore's phone screen refurbishing training course to anybody who's in the repair business," said recent student, Tully McQueen, Vice President of Florida's Re-Tech Smartphone Centers. "They're showing us the shortcuts that would take us months to learn in just a few short days. That's invaluable."
For more information on Phone Ambulance Superstore's phone screen refurbishing training course, call (216) 491-1787 or visit
phoneambulance.com/phone-screen-refurbishing-training-course/