Goldmart's Find4Me™
The internet's first eCommerce Shopping Cart Concierge Service, Goldmart's Find4Me™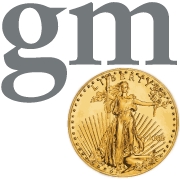 Carson City, NV, May 21, 2015 --(
PR.com
)-- This unique service is offered exclusively to Goldmart.com shoppers and helps consumers locate the hard to find items that they are looking for, faster, by taking advantage of Goldmart's vast network.
Through the use of Goldmart.com's extensive dealer network and connections within the precious metals and certified coin industry, Goldmart.com is able to provide this one of a kind service.
"Find4Me™ is changing the way that people buy hard to find items online, our service taps into offline inventory that is unaccessible to internet search engines. With this new service we locate the desired products for our customers and give them exactly what they are looking for while saving them time and money," said Nick VanderLaan, President of Goldmart.com.
From each product page on Goldmart.com's website, the shopper is able to initiate the process by simply filling out a product specific Find4Me™ form, including the desired price range and quantity of the item that they want and within the two business days a Goldmart.com product specialist will contact the shopper with pricing and availability of the requested item.
"In the past concierge services where only offered by boutique companies over the phone or in person. The Find4Me™ service gives the shopper a white glove feel but on large scale of products, no other company in our industry or on the internet offers this one of a kind service."
Find4Me™ is a complimentary service offered exclusively to all Goldmart.com shoppers and is available now.
Goldmart.com is an eCommerce precious metals company based in Carson City, Nevada.
For more information please visit: http://www.goldmart.com/find4me
Contact
goldmart.com
Nick VanderLaan
1-888-470-0170
www.goldmart.com
Office: 888-470-0170 ext.925
Fax: 775-238-3060

Contact