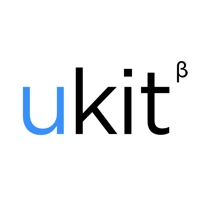 New York, NY, May 22, 2015 --(
PR.com
)-- uCoz announces the launch of the open Beta of its new website creation platform,
uKit
, which is designed with even the least tech-savvy user in mind. The design platform allows micro to small sized businesses the ability to create powerful, professional websites and to maintain their digital identity with ease.
The Russian and Ukrainian team behind uCoz, a successful web design service described as the "Swiss army knife of website creation" which boasts more than 1.5 million active users, aims to reach a wider global market with its new platform, uKit.
Aiming to create big websites for small businesses, uKit is a drag-and-drop website builder that empowers micro and small sized businesses to create personalized websites in an easy yet surprisingly effective way.
The user-created websites are designed to adapt seamlessly across all devices including mobile tablets and smartphones. While offering a range of templates and custom design options, the site limits user customizations based on recommendations by skilled design professionals to help customers avoid frustrating scenarios like mismatched fonts, awkward color combinations, unprofessional headers and other design mishaps.
The web service is available in both English and Russian, and users can sign up for a free trial using Facebook or Google.
"Micro, small businesses and freelancers account for over 95% of the world's enterprises, and with increasing competition, an online presence has become even more vital. In the United States alone, around 50% of the businesses don't have a website. We want to help business owners save on initial start-up costs with a do-it-yourself solution that is highly flexible and professional, yet affordable," says Evgeny Kurt, uKit's CEO and Co-Founder of uCoz.
The website builder lends itself to users from all backgrounds — from start-ups, artists, photographers, bands and freelancers to non-profit organizations. Users can connect their domains, sell products online, integrate various widgets to their websites and much more.
Further additions to the service to be unrolled later this year include: A landing page generator; a "magic wand" tool — an automatic AI-assisted conversion from the FB pages and outdated websites to new, redesigned and adapted to current marketing standards business websites; a white label solution for partners.
The uKit team's vision is to offer a service that will ensure both site creation and essential marketing, by providing the client with instruments for email marketing, contextual advertisement, SEO optimisation, as well as registering the created site on appropriate resources like Google, Yelp and Yahoo Directories.
The uKit team is open to collaboration with software providers, providing a potentially large set of features all developed by premier companies, while still maintaining an easy to use, drag-and-drop interface.
About uKit
Founded in March 2014, uKit is a DIY website builder that includes hosting and responsive templates, thus giving users total flexibility in website creation. The design of the published websites is responsive, meaning that it fits correctly the screens of any Internet connected device, from tablets to smartphones.
About uCoz
uCoz is an 'all-in-one' website builder with over 9-year experience in the web publishing industry. The platform works as a system of ready-to-use Modules: Blog, Forum, Mini Chat, Polls, Photo Gallery, E-shop, Online Games etc. One of the key advantages of uCoz over competitors is that it provides users with full code control. Founded in 2005 uCoz has grown to host more than a 1 500 000 live sites, adding those that were transferred from Yandex's project Narod.ru as well.