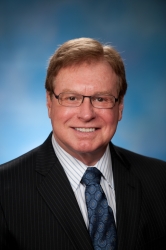 Ann Arbor, MI, June 09, 2015 --(
PR.com
)-- Latest Innovation in Skin Care Maximizes Skin Protection and Rejuvenation
Robert Burke, MD, FACS , director, announces the official introduction of Michigan Center for Cosmetic Surgery (MCCS) skin care products. The result of years of research by Dr. Burke, these were designed to be easily used, address the most common skin care needs, provide broad sun protection in a fragrance free vehicle which is easily applied (and is not unpleasant or oily), and reverse the signs of aging.
"My goals in developing these easy to use skin care products was to use the latest scientific knowledge in development of a system that could be used daily. The products were not animal tested. They had to be fragrance free, noncomedogenic, and combine the latest advances and use of antioxidants," according to Dr. Burke. With this in mind, 5 products were developed: A2 + 1 (an innovative cream and serum fortified with resveratrol to guard against free radical skin damage); Everything Eye Cream (to visibly reduce appearance of under eye dark circles, puffiness, and wrinkles); Antioxidant Gently Cleanser (ultracalming solution fortified with antioxidants); Light Hydration (moisturizer and emollient); and Silky Sunscreen (broad spectrum sunscreen with SPF 50+ which is fragrance free and nonwhitening).
According to Dr. Burke, the official product launch is June 25th, and will coincide with an opportunity to meet with a skin care consultant and receive product samples.
The Michigan Center for Cosmetic Surgery, directed by Robert H. Burke, MD, FACS is committed to providing state of the art innovations to those seeking skin care. Combining science with technology, Dr. Burke provides noninvasive and minimally invasive state of the art solutions to those seeking a positive change in their appearance while wishing to avoid invasive surgery. "Our goal is to provide safe, scientifically based cosmetic surgery and medical patient care including advanced state of the art skin care formulations," according to Dr.Burke.
Dr. Burke, is a Clinical Professor at Michigan State University and an Adjunct Clinical Professor at the University of Michigan. He is principal investigator in several FDA approved studies.
Dr.Burke is active in Cosmetic Surgery and Medicine throughout the world, currently serving as trustee of the American Board of Cosmetic Surgery and Treasurer of the American Academy of Cosmetic Surgery.
www.RobertBurke.com
bthebestmccs@gmail.com
www.annarborcosmeticsurgery.net
1-800-487-4840
1-734-971-0262