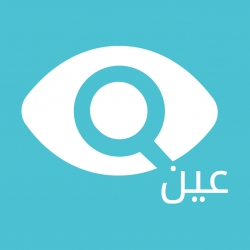 Amman, Jordan, June 14, 2015 --(
PR.com
)-- Arab Mobile Content, the leading developer of Mobile Content Solution in the MENA launched Ain (Eye) News App on Apple App store to be the personalized Magazine for users out of more than 1000 News, Sports and Entertainment Sources.
Users of the App can choose various topics of interest like Politics, Economic, Sports, Varieties, Gossip, woman and Weather and can customize its sources to be its own news Magazine, it can even be his or her local news outlet or other country news outlet as it specifies sources up to a country level.
The app uses Tagging mechanism for the news feed, subscribers can choose any of the Tags of interest to show all news attached to this tag and even add it as a source. It also provides the ability to add articles to an offline list where they can read it without the need of internet connection. Breaking News is also an important aspect of the app where it deliver breaking news faster than any other Arabic App in the Mena region as per the company.
"It's your personal News digest, A woman App where no politics involved, it's a sports App for those interested; that's our goal, relevance and user preference," Said Amro Qanadilo, Co-Founder.
You can download the app at https://itunes.apple.com/jo/app/yn/id967997675?mt=8
Arab Mobile Content is a leading Developer of Mobile Content solutions in the MENA region that focus on the Arabic Mobile user. The company built on its deep experience from this domain and established many relationships with Major telecoms like Jawwal, Mobily, Zain, AsiaCell, Wataniya and Vodafone. The company also developed and created the leading Arabic Health Apps; mDiet and Calorie Counter and Diet tracker by mDiet.