Fenway Capital Partners, LLC Relocates Headquarters to Hingham, Massachusetts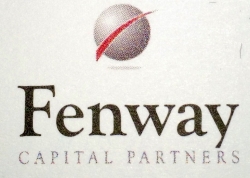 Boston, MA, June 18, 2015 --(
PR.com
)-- Fenway Capital Partners LLC has relocated its headquarters to historic Hingham, Massachusetts. Located on scenic Hingham Harbor, Downtown Boston is easily accessible by car, train or boat. Fenway Capital Partners, LLC is a real estate investment, development, and management firm operating primarily in the Greater Boston Metropolitan area. They develop new or rehabilitate old residential and commercial properties for rental or for sale. Their aim is to provide out-of-the-ordinary and environmentally friendly places to live and work at reasonable prices and to give our tenants responsive and professional services. Fenway Capital Partners LLC creates opportunities for people to live in affordable homes, improve their lives and strengthen their communities.
"Boston's real estate market is one of the tightest in the country, with most of that demand coming from renters between the ages of 20 and 35," said Gary J. Kovner, Managing Partner of Fenway Capital Partners, LLC. The Boston region is without a doubt in the midst of one of its biggest residential building booms in living memory. Most of these proposed and under-construction residences are apartments; and most of those apartments are on the luxury end. In many other markets, apartment building is booming to try to keep up with the demand created by the under-35 crowd, but Boston's apartment pipeline is relatively unhurried compared to the vigorous condominium development. That's driving up rents of the apartments that are going up, and in turn driving young families and those 35 and older outside of the Boston and Cambridge metro areas in search of more affordable housing.
Fenway Capital Partners, LLC is 100% focused on Single & Multi-tenant investment opportunities nationally. We intend to solicit high-net-worth individuals and pension funds to join our group as "Development Partners". The objective of the company is to earn a 8 to 10 percent average annual return on its investment activities. We typically make investments in the $5 million to $20 million range and are currently exploring a number of projects in Massachusetts: cities including Boston, Quincy, Brockton, Lynn, Lawrence, Springfield and Lowell, areas where we have targeted to place capital. There are a number of projects that fit the criteria of the company that we are exploring that would meet our goal of making money for our investors as well as fostering economic development in urban areas that may have been ignored by others.
Contact:
Fenway Capital Partners, LLC
18 Shipyard Drive
Hingham, MA 02043-1670
Main Telephone: 617-997-7129
Type of Organization: Private
Investor Relations
Contact: Gary J Kovner
Phone: 781-264-1956
Email: gary.kovner@fenwaycapitalpartners.com
Source: Fenway Capital Partners, LLC
Contact
Fenway Capital Partners LLC
Gary J Kovner
617-997-7129
www.fenwaycapitalpartners.com

Contact