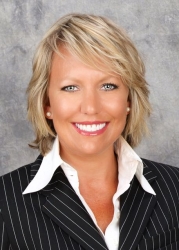 Miami, FL, July 02, 2015 --(
PR.com
)-- Coral Gables Asset Management has hired Ms. Elizabeth Fugler as CGAM's Director of Business Development and Client Service. In her new role, Elizabeth has senior responsibility for the firm's business development and client service group. She brings over 15 years of experience in institutional asset management.
"Elizabeth is a great addition to our team. She has extensive knowledge of the alternatives business and has an excellent track record of raising capital for both traditional and alternative investment strategies," said David Coggins, COO of CGAM.
Prior to joining CGAM, she was based in New York and served as Vice President of the Institutional Sales and Marketing group for Lazard Asset Management. She has also served as a Senior Business Development and Consultant Relations Officer for Ark Asset Management and as a Marketing Associate for Brown Brothers Harriman. Ms. Fugler earned her B.A. in Business Economics from UCLA.
About:
Coral Gables Asset Management is an alternative investment management firm that seeks to deliver superior risk-adjusted returns through the application of proprietary investment models grounded in academic research.