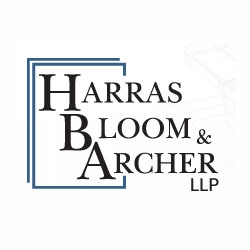 Melville, NY, July 16, 2015 --(
PR.com
)-- Real estate and litigation attorney Janice Whelan Shea, of Harras, Bloom & Archer, has been appointed to the Board of Directors for the Townwide Fund of Huntington, Inc., an agency that raises capital for local organizations that assist needy Huntington residents.
The mission statement of The Townwide Fund is as follows:
"The Townwide Fund of Huntington, Inc. raises funds in the greater Huntington community for distribution to carefully chosen agencies that provide vital health and human services to those in need in our community. Through the efforts of our volunteers, and the agencies we support, we seek to elevate the quantity and quality of services available." The agency's slogan is "Money raised in Huntington, stays in Huntington." Every year, the agency distributes hundred of thousands of dollars to local organizations that provide health and human services to members of the Huntington community in need of assistance.
Attorney Janice Whelan Shea has extensive experience in complex private and commercial real estate transactions and disputes. She was admitted to the New York State Bar in 1992 and for practice before the United States District Courts for the Eastern and Southern Districts, as well as the United States Court of Appeals for the Second Circuit, in the following years. She regularly assists clients, including individuals and businesses, in land use, zoning and real estate transactional and litigation matters.
About Harras, Bloom & Archer
The skilled attorneys at Harras, Bloom & Archer, with offices in Melville and Huntington, New York represent clients in a wide variety of real estate and litigation matters. They represent commercial developers and owners/ future owners of office buildings, shopping centers and various others in real estate and business cases. The firm serves a sophisticated clientele in the most complex of matters. Harras, Bloom & Archer can be reached at (888)981-8659 or online at
https://hba-law.com/
.