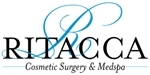 Chicago, IL, August 10, 2015 --(
PR.com
)-- Upscale medical spa and cosmetic surgery center, Ritacca Cosmetic Surgery Center & Medspa has a new focus; feminine rejuvenation. Thermi-Va is a non-invasive, painless vaginal rejuvenation method for women who want to rejuvenate their vaginal tissues and muscle without going under the knife.
Childbirth, frequent intercourse and aging are the biggest factors of degradation for vaginal sensation and health. As a result, the vaginal surrounding tissues widen causing, dryness, loss of libido, and certain vaginal atrophy symptoms such as itching, burning sensation or soreness or painful sex due to vaginal dryness.
The Thermi-Va procedure utilizes radiofrequency heat to tighten the external and internal vaginal walls, increase moisture and sexual satisfaction. Results can be seen immediately after a single treatment.
Ritacca Cosmetic Surgery & Medspa is a full-service medical spa and cosmetic surgery center that offers the latest in aesthetic medicine and plastic surgery today including; laser hair removal, laser skin rejuvenation, skin tightening, sclerotherapy, BOTOX®, dermal fillers and more. They are the pioneers in laser hair removal and more medical spa services.
Dr. Charisse Hudson-Quigley says, "There was a huge need for a nonsurgical cosmetic procedure that rejuvenates women's minds and bodies to feel more confident in their skin…now we have it."
A Thermi-Va treatment takes 20 – 30 minutes to perform and is safe due to a built in temperature sensor built in to avoid burns.
About Ritacca Cosmetic Surgery Center & Medspa:
At Ritacca Cosmetic Surgery & Medspa, we are dedicated to our patients' discovery of their ideal self, by helping to achieve a more youthful, attractive appearance and inner well being. We do this through the expertise of a team of board certified physicians with over 75 years of combined experience, state of the art aesthetic technology and cosmetic procedures. Ritacca Cosmetic Surgery & Medspa proudly serves the Chicagoland suburbs including; Vernon Hills, Libertyville, Deerfield, Northbrook, Gurnee, Highland Park and more.