Dr. Michael Barnsley Joins Dimension, Inc. Advisory Board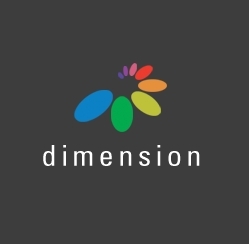 Las Vegas, NV, August 13, 2015 --(
PR.com
)-- Dimension, Inc. is proud to announce that Dr. Michael Barnsley has joined their advisory board, effective immediately. Dr. Barnsley is a world renowned mathematician, professor, entrepreneur, author and expert in fractal compression. He holds a number of patents related to fractal compression and founded Iterated Systems Inc., where the early fractal video codecs were developed.
Dr. Barnsley has published several books including Fractals Everywhere, SuperFractals and Fractal Image Compression (co-authored with Dr. Lyman Hurd, Dimension's CTO and lead developer). He has developed apps for the iPad and iPhone called FrangoCamera and Frango Free and has published numerous scientific papers on fractals and mathematics. Dr. Barnsley is also credited with discovering the Collage Theorem.
Dr. Barnsley is currently a professor and researcher at the Mathematical Sciences Institute of the Australian National University and was previously a Professor of Mathematics at Georgia Tech.
"It is a great honor to have the creator of fractal video technology join our team and assist us in raising the bar for expectations in video upscaling and compression," said Dr. Lawrence Panik, President of Dimension, Inc. "We look forward to sharing our advancements with him and collaborating on the development of new industry breakthroughs."
Dr. Barnsley said, "I am pleased to join my former colleague, Dr. Lyman Hurd, and the rest of the team at Dimension, Inc. and to assist them in bringing innovative concepts to the video enhancement field."
Dr. Barnsley joins an experienced group of fractal experts on the Dimension development team. Dimension, Inc.'s patent protected and industry leading compression and upscaling technologies are currently available for licensing, or you may contact us with your project needs.
Lawrence Panik
President
Dimension, Inc.
www.dimensioninc.tv
(808) 937-3270
Dr. Michael Barnsley, Professor,
Mathematical Sciences Institute,
Australian National University
www.frangostudios.com
Contact
Dimension, Inc.
Lawrence Panik DDS
808-937-3270
Dimensioninc.tv

Contact