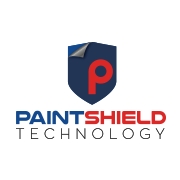 Vancouver, Canada, September 02, 2015 --(
PR.com
)-- Paintshield Technology Corporation is pleased to announce that its innovative and disruptive Paintshield Pattern Program™ Web Edition is now live and open for registration. The highly anticipated Paintshield Pattern Program is a Software-as-a-Service (SaaS) solution providing installer partners, film manufacturers and distributors access to priority and in-demand precision patterns designed by world-class designers in our facilities in North America and Europe.
Over 12 years of design pedigree are backing the launch of this platform with over 18,000 patterns covering more than 30 makes of vehicles to support the paint protection film industry around the world. Paintshield Technology's design methodology has a reputation for producing the best patterns in the industry, which are known for precision fit, ease of installation and consistency across all vehicle types and kit parts.
Some key highlights of the groundbreaking Paintshield Pattern Program Web Edition:
- An innovative online software delivery system with global reach will provide users with immediate access to thousands of in-demand patterns
- No CDs are required and no dongle is needed to download and operate the software
- Users will have the ability to easily search a comprehensive library and begin cutting kits immediately
- Downloaded patterns can be adjusted, modified and nested to optimize film usage
- State-of-the-art security protocols have been designed by a team of engineers who specialize in privacy and encryption
- The platform operates in the English language and is accessible around the world
"Significant human and financial capital have been in action for almost 12 months to make this launch possible," said Paintshield Technology CEO Steven McAuley. "With 2015 U.S. light-vehicle SAAR forecasted well above 17MM units in conjunction with our in-depth market analysis of the automotive aftermarket and window film industries, it is clear our timing to launch could not be better."
Paintshield Technology's library of patterns includes specs for bumpers, hoods, doors, rockers, headlights, fenders and many other components. Automotive paint protection installers can access the Paintshield Pattern Program through one of four partner program packages, starting at just $199 per month. Depending on the package chosen the new users will have $150.00 cut credits available upon activation.
About Paintshield Technology Corporation
Paintshield Technology Corporation is a collaboration by co-founders Steven McAuley and Tom Wakeford in conjunction with SVP, Dan McPhail to pursue a common goal of using technology to disrupt the current paradigm of the automotive aftermarket industry starting with the paint protection film sector. Paintshield Technology connects automotive protection product specialists with car owners all across North America and throughout the world. In addition to providing installers with an extensive online library of precise automotive paint protection film patterns delivered through our state-of-the-art Paintshield Pattern Program™ (P3), we offer various partner packages including website building, social media set-up and management, marketing support and more.
Paintshield Technology Corporation
263 Columbia Street
Vancouver, BC V6A 2R5
For further information: Contact Steven McAuley, smcauley@paintshield.com
Attn. Editors: Image files of the Paintshield Technology logo are available in the Media Kit on our website.