Wisconsin Aviation Offers a Free Seminar "All About Drones"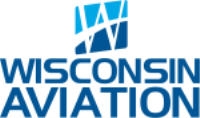 Watertown, WI, September 05, 2015 --(
PR.com
)-- Wisconsin Aviation, Inc.'s corporate office at Watertown, Wisconsin, announces a free seminar on Sunday, September 13, concerning the fast development of the use of drones, also referred to as "Unmanned Aircraft Systems" (UAS).
"Know Before You Fly" is an awareness program started by the Federal Aviation Administration (FAA) to address the concerns about privacy and public safety when flying drones—particularly those with video/photographic equipment. You will learn answers to the following questions and more: Who controls the airspace above my property? Are the rules the same for recreational and commercial use? Do all drones need to be registered? Guidelines, regulations, and possible fines up to $25,000 will be discussed. Drones are not just a toy!
This free seminar will start at 12 noon following Wisconsin Aviation's Pancake Breakfast & Airport Open House, which starts at 8:00 a.m. Speakers for "All about Drones" include representatives from the Watertown Aeromodelers R/C club, including a demonstration of the latest drone models with video; an attorney from Hinshaw & Culbertson LLP to discuss liability issues; an innovation consultant for American Family Insurance to offer information about the insurance implications and how to process the 333 petition with the FAA to be able to fly a drone for commercial use; and a representative from the FAA to discuss the rules and regulations. Questions and concerns will be welcomed by all speakers. The seminar will end at 2:30 p.m.
Wisconsin Aviation offers a complete line of general aviation services including air charter, aircraft maintenance, avionics repair and installation, interiors, flight training and aircraft rental, aircraft management, aircraft brokerage and fueling services.
For more information about Wisconsin Aviation, go to WisconsinAviation.com.
Contact
Wisconsin Aviation
Wes Miller
920-261-4567
wisconsinaviation.com

Contact