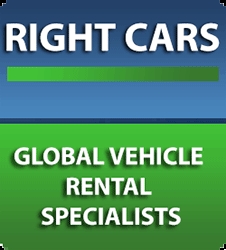 London, United Kingdom, September 07, 2015 --(
PR.com
)-- The first two branches will be opened at Budapest Ferenc Liszt International Airport and Budapest Downtown with more locations opening early in 2016.
Mr Little, co-founder and Company Chairman said, "I am very excited to announce that after many months of negotiations the Right Cars brand will be shortly available in Hungary to provide car rental services. The Right Cars franchise for Hungary has been purchased by the Avalon Group, who currently operates a large number of car dealerships throughout Hungary.
"I am confident that the Right Cars team in Hungary managed by Mr Szodi will deliver the highest level of
car rental
service to both old and new customers of Right Cars.
"Final preparations are ongoing, with a planned opening date of the 1st October commencing initially from Budapest Ferenc Liszt International Airport and Budapest downtown. With a huge range of new vehicles the branches will provide the vehicles customer require from small economy vehicles, to large executive vehicles.
"The opening of Right Cars in Hungary is just the start of the companies strategic aim to have a greater presence in the region, as we start the final stages of planning for the opening of several branches in Slovenia, Austria, Switzerland and Germany.
"These are very exciting time for the Right Cars brand, as we are now seeing more branches of Right Cars being established at a far greater speed than ever before.
"Both myself and the Managing Director Mr Taylor are looking forward to attending the opening of the branches in Hungary in October."
Right Cars Director for Hungary, Mr Szodi said, "Its all very exciting establishing Right Cars in Hungary. The brand under the careful direction of Mr Little and Mr Taylor is growing rapidly and all the staff in Hungary are very honoured to be involved.
"We are looking forward to welcoming the first customers and building on the fantastic reputation gained by the branches of Right Cars worldwide. We are also looking forward to interacting on an international level with other car rental franchise operators of the Right Cars."
So Right Cars continues to expand to Austria, Switzerland and Germany shows that the brand is gaining speed.
Anyone interested in establishing the car rental brand at any location world wide should contact Right Cars directly for all
car rental franchise
information. More news about new branch openings in Germany, Australia, Austria, Switzerland, Canada, Peru, Brazil will be released shortly.