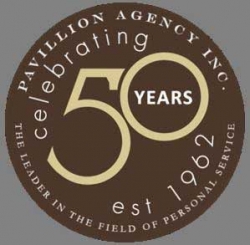 New York, NY, September 10, 2015 --(
PR.com
)--
The Pavillion Agency
is pleased to announce the rebranding of its fully integrated website,
www.pavillionagency.com
. The new format is compatible with mobile devices and tablets. Its objective is to flawlessly provide necessary information to clients and applicants via a user friendly platform.
New features for clients include access to the agency's fees and terms as well as links to literature outlining domestic employment laws and regulations. Easy to use filter options will allow clients to search for the ideal candidate to meet their personal needs. In addition, clients are now able to view information provided by the Pavillion Group, Pavillion Agency's payroll service subsidiary, which helps families relieve themselves of the burdens of employing and compensating household staff as well as all the red tape associated with household employer compliance.
Pavillionagency.com will offer candidates newly added information regarding the recruitment process. Candidates will now be provided with literature detailing the applicant/agency relationship. Easy to use search filters were added allowing candidates to narrow down their job preferences. Candidates have access to sample interview questions and resume tips. Links to government websites are also now available to convey household employee rights in the State of New York.
In conjunction with providing a flawless stream of information to users, the relaunch of pavillionagency.com will mark the company's first nationwide outreach initiative. After leading the industry with a focus on the New York Metro Area since 1962, Pavillion will now be fully operational in Boston, Chicago, Dallas, Denver, Greenwich, the Hamptons, Los Angeles, Miami, New York, Philadelphia, San Francisco, and Washington DC.
With the launch of its new website, Pavillion Agency ultimately aims to streamline the process of household recruiting nationwide, while matching every family with the best possible candidate to meet their needs. Pavillionagency.com will prove to be a valuable internet tool, easing the process of household recruiting or searching for that perfect position!
www.PavillionAgency.com
Pavillion is an equal opportunity employment agency and does not discriminate on the basis of age, race, creed, color, national origin, sex, disability status, martial status, or sexual orientation. Pavillion staff may not ask job applicants questions about their age, race, creed, color, national origin, sex, disability status, marital status, or sexual orientation. Complaints of discrimination may be brought to the attention of the New York State Attorney General's Office, Civil Rights Bureau, 120 Broadway, 3rd Floor, New York, New York 10271.