PrivatePlus Mortgage Receives FHA Approval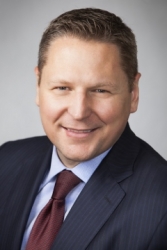 Atlanta, GA, September 10, 2015 --(
PR.com
)--
PrivatePlus Mortgage
has received approval through the U.S. Department of Housing and Urban Development's (HUD) Direct Endorsement Program to underwrite and close FHA loans without prior HUD review. This streamlines the process for anyone seeking an FHA home loan.
An FHA loan is a mortgage insured by the Federal Housing Administration (FHA), meaning the federal government insures loans for FHA-approved lenders to reduce risk. FHA loans are especially popular for first-time home buyers.
"There are of course parameters for the loans," says Dan Smith, President of PrivatePlus. "From qualifying criteria to FHA loan limits, and every individual's circumstances vary. A PrivatePlus mortgage pro can help consumers determine if an FHA or another type of loan best suits their needs."
FHAs also can be assumable, so a buyer may be able to "assume" an FHA loan you have when you sell your home.
"Participation in the Direct Endorsement program is a privilege accorded only to mortgagees who continue to demonstrate the ability to originate mortgage loans in accordance with HUD underwriting policy," according to HUD.
Smith says that the approval is just another way the organization seeks to streamline business processes and expand consumer choice. "For instance, last Fall we transitioned to a delegated underwriting model, meaning another significant portion of our processes are tackled in-house," he says. "The takeaway for anyone seeking a loan is that we're always actively working to ensure we can provide mortgage options for most scenarios and that we can control the process from beginning to end, meaning a great consumer lending experience."
PrivatePlus Mortgage, a division of Private Bank of Buckhead, promises great products, pricing, processes and people. It offers a full range of mortgage products: Purchase, Refinance, Investment, Jumbo products, Second home, Construction, Multiple collateral, Fixed second, Home equity, Lot loan, and more. PrivatePlus originates mortgages in 49 states and the District of Columbia. The Private Bank of Buckhead family also includes the Private Bank of Decatur division; PrivatePlus is represented at both the Buckhead and Decatur locations.
Contact
PrivatePlus Mortgage
Drew Plant
404-634-7102
www.PrivatePlusMortgage.com

Contact