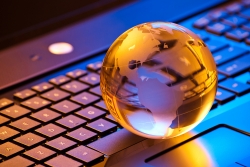 Eden, NC, September 16, 2015 --(
PR.com
)-- In a market where most content companies list their client projects on an online task board for "check out" by a random freelance writer with no credentials, Textworkers provide their clients with true personalized service. Client projects are written by true professional writers, and undergo thorough market research as an organic element of development. Through this unique model, Textworkers is quickly becoming one of the most standout names in the content creation market.
"What this industry needs is real content, by real people." According to Heath Starkey, a long time freelance writer before co-founding Textworkers Content Writing Services in 2011, "Content companies are delivering subpar content because they are simply subbing the work out to freelancers with no credentials on an online task board. They do not even know who the writer is, except they passed some kind of test. A business trusts these content firms to deliver researched and professional content developed by a knowledgeable writer. They want to contact a real person, and not an automated system. They deserve better."
Textworkers Content Writing Services is a brand new kind of content development firm which staffs in-house, native English-speaking writers who are well-educated, and experienced throughout numerous business fields. Textworkers only staffs highly vetted, and experienced writers. Each undergoes a thorough background check and experience verification before being privately contracted.
This expert staff of elite content writers provide cutting-edge blog posts, high-caliber articles, engaging product descriptions, trendsetting web page content, and more. Textworkers provides SEO-rich, cost-effective content solutions for businesses throughout any market, niche, or industry.
This unique content development firm employs numerous methods for content development spanning multiple industry platforms including:
SEO Techniques
Audience Targeting
Organic Keyword Integration
Market Trend Analysis
Demographic Research
Marketing/Advertising Methods
...And More
There are currently no content development firms that offer this level of personal service. Textworkers offers in-house, native English speaking writers who are educated, and experienced in numerous business fields; an independent research team; top-notch, personal customer service; access to around the clock support; and numerous amenities included with each service contract. Most content companies charge extra for these services, or do not offer them at all.
With a professional content development firm like Textworkers, more and more companies are receiving thoroughly researched content with a measurable ROI that will help lead them to success.
Please visit
www.textworkers.com
for more information.