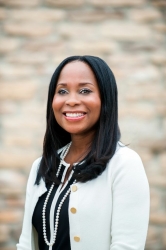 Sicklerville, NJ, September 16, 2015 --(
PR.com
)-- Bright Smiles Family Dentistry is pleased to announce Dr. Joan Malcolm has been appointed to the National Advisory Council (NAC) on the National Health Service Corps (NHSC). The NAC is described on NHSC's website as "committed to effectively implementing its mandate to advise the Secretary of the U.S. Department of Health and Human Services and, by delegation, the Administrator of the Health Resources and Services Administration" and "a frontline source of information to the NHSC senior management."
Dr. Malcolm is an expert on dental health and its connection to diet and healthy lifestyle choices in the Tri-state area.
As one of approximately fifteen members of this esteemed council, Dr. Malcolm will assist in identifying the priorities for the NHSC and advise on policy and future program issues and concerns through ongoing communication with staff, other professional organizations, and the communities the NHSC serves. She will help the council to make a difference that will result in increased access to healthcare for underserved population areas.
About NHSC
Many people live in a Health Professional Shortage Area (HPSA), which means they go without essential health services or have to travel long distances to see a primary health care provider.
From Alaska to New York City, the NHSC team of professionals serves patients throughout the United States in communities with limited access to health care. (from https://nhsc.hrsa.gov).