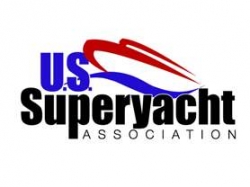 Fort Lauderdale, FL, September 16, 2015 --(
PR.com
)-- The US Superyacht Association (USSA), a non-profit trade association promoting the superyacht industry of the United States, is proud to have partnered with MHG Insurance Brokers and Point Comfort Underwriters to provide its members with an exciting new membership benefit designed to protect themselves, and their employees, while traveling outside of their home country.
"We found that many of our member's conventional health insurance plans simply did not cover their foreign travel and/or evacuation in the event of an emergency," said John Mann, U.S. Superyacht Association Chairman. "This program allows our members to simply 'SET it' and forget it and we are thrilled to partner with MHG and Point Comfort Underwriters to provide this customized travel insurance plan."
The SET (Superyacht Executive Travel) Plan is different from other standard travel insurance plans in that it is sold in blocks of days where the company decides when to use them. Any unused days are simply rolled over to the following year at the existing premium – so there is no risk. To make it even more valuable - this coverage is available for USSA members for as little as only $1.50 per day of travel!
The plan has two coverage levels designed to fit everyone's need and budget: Essential and Elite. The Essential plan benefits include up to $500,000 in medical expenses, global medical protection outside home country, emergency medical evacuation, $0 deductible and no coinsurance. The Elite plan includes all of the benefits of the Essential plan with an upgraded limit to $1MIL in coverage, plus accidental death and dismemberment as well as adventure sports coverage.
"Many USSA members travel outside their home country frequently and it's important to have the right insurance coverage in place in case something happens, whether at work or on holiday," said Clayton Swart, MHG Business Development Manager. "We have seen many cases where people have gotten stuck with huge medical bills—because they thought they had the right plan in place. The SET plan is so affordable and easy to administrate—that it is the perfect addition for peace of mind for your family or employees' security."
Don't fly naked, make sure you are covered by the SET plan! Go to
www.mhginsurance.com/ussa
for a quote today!
About the U.S. Superyacht Association
The U.S. Superyacht Association (USSA) is a non-profit trade association incorporated in 2006, whose mission is to promote and support the U.S. superyacht industry and its members worldwide through advocacy, marketing and education. The USSA is comprised of more than 300 member companies representing 24 U.S. states and 17 foreign countries. For more information, visit our website at
ussuperyacht.com
or call 800-208-5801.
About MHG Insurance Brokers
Since 1991, MHG Insurance Brokers has been committed to providing expert insurance advice and innovative solutions for the marine, aviation, energy and related industries. Today, with more than two decades of experience and relationships with some of the world's top insurance markets, MHG has established an enviable reputation for providing quality advice, products and service for groups, businesses and individuals around the world. Based in Fort Lauderdale, Florida, MHG has insurance specialists worldwide, with offices in Houston, Isle of Man, the Cote d'Azur and Hamburg. For more information, please visit mhginsurance.com
About Point Comfort Underwriters
Point Comfort Underwriters provides expert underwriting, claims administration, and assistance services for large international groups traveling and living abroad. They deliver world-class customer service from its headquarters located in the international insurance center of Indianapolis, Indiana. Staffed with a dedicated team of medical, technical and insurance professionals, Point Comfort Underwriters provides care to its customers around the world 24/7/365. They also understand that you may prefer the convenience of self-service. That's why they empower all SET customers with their own personal travel insurance portal, my.pointcomfort.com, where most routine service needs can be handled. And, it's where you can purchase coverage for new trips, and add Top-Up days to your current trip with just a click. For more information visit pointcomfort.com.