Ellen Hu, StyLead Founder Announces Partnership with Amazon
Now you can show off and earn on the premiere social network for fashion and style fanatics, StyLead.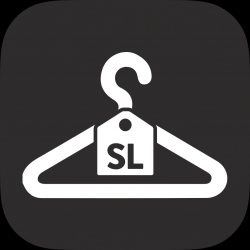 New York, NY, September 22, 2015 --(
PR.com
)-- Have you ever wondered what it would be like to earn money on your personal style? Not all of us are fashion bloggers, but all of us do get up every day and get dressed. What we put on our bodies, represents who we are. "In this sharing economy it was only a matter of time before the fashion blogosphere was socialized as well, I'm just super proud to be part of the team that did it!" said Ellen Hu, founder and CEO of StyLead.
"We are over the moon to announce our partnership with the amazing Amazon.com," said Hu. "Now, all of our users have the opportunity to earn money on their posts, what could be better than that?"
StyLead (pronounced sty-lead) is a mobile, social, photo-sharing monetization platform. StyLead is a free app, where users finally have a platform to tag the brands that they are wearing and strut their style. Now, all users have the capability of hyperlinking the particular pieces in their OOTD's to matching Amazon links to earn a percentage on all sales that are directed from their pictures. Also, for a very small monthly subscription fee, brands can share photos of their ware, 'tagging' and hyperlinking items to their e-tail sites.
"Our app can be summed up in three words. Show off. Earn," said Hu. "No one else is doing this right now. I feel like we are in a great place at a great time."
Look for the Stylead app in the App Store as well as on Google Play now and start styling!
Contact
StyLead
Reema Rasool
917-386-3824
www.styleadapp.com

Contact