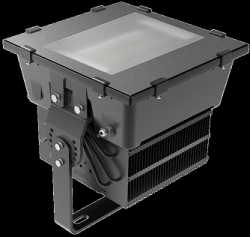 Las Vegas, NV, September 30, 2015 --(
PR.com
)-- Go Grow LED announces the release of its revolutionary new LED grow lights into the market. Go Grow LED debut their latest products at the World Cannabis Congress in Los Angeles and received an overwhelming welcome.
After nearly 18 months of design and testing, the collaborative group of lighting professionals and master growers achieved, what may be, perfection. The scientific testing data at the photon level, referred to as PPFD (photosynthetic photon flux density) and side by side comparisons appear to support the Company's claims. "This light is the direct result of lighting experts and master growers working together to create something unique and different that works at every level to outperform any other LED grow light on the market," Scott McCormick, Managing Member.
What sets the Go Grow LED light apart from its competition? The use of a patented single 500W LED chip, where the standard in the industry is to use hundreds of 1W or 3W chips to achieve a high wattage fixture. "The truth is not that 1W or 3W chips are more efficient, the truth is that the technology to create a single 500W chip and manage the heat is very advanced and complicated," Scott McCormick. The Company claims that by using a single high wattage LED, growers are able to penetrate deeper into the plant, at the cellular level, to better stimulate growth and activate photosynthesis. Go Grow LED further explains how any fixture can stack as many 1W or 3W LED chips as they want, but at the end, that fixture only possesses the penetration power of a 1W or 3W LED. This could be why LED's have experienced difficulty during the flowering stages. Could it be smaller wattage LED's just do not have enough penetration power?
Compounding to the lights performance is Go Grow LED's unique ability to replicate the Sun's natural full spectrum of light and the Photosynthetic Active Radiation (PAR) that plants see and utilize for growth. It's been discussed that plants need the full spectrum of light for maximum growth and productivity and there is no denying this light has that full range. It certainly appears Go Grow LED has produced something new and unseen in the grow light industry.
For more information contact
sales@gogrowled.com
.
Please feel free to also visit their website,
www.gogrowled.com
.
Media Contact: Scott McCormick, smccormick@mcorlighting.com