New Appointments to Helio Energia Board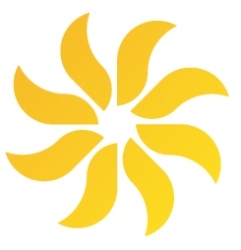 Fortaleza, Brazil, October 06, 2015 --(
PR.com
)-- Helio Energia Holdings SA ("Helio" or the "Company") is pleased to announce that Trevor Graham Crouch (Independent Director) and David M. Mitchell (Executive Director) and have been appointed to the Helio Energia Holdings SA Board of Directors, effective August 4, 2015.
Mr Crouch has more than two decades expertise in entrepreneurship, business ownership and management that has seen him build and develop what became one of Australia's largest Finance and Insurance Service organizations. With interests in hospitality and property development, his business acumen saw Graham facilitate the 2015 sale of the Presidian Group (of which he was a major shareholder) to the ASX-listed McMillan Shakespeare Group. Current projects include a $50m redevelopment and expansion project in the Perth CBD and the development of an international healthcare distributorship. Graham continues to work developing his own business operations along with providing support and advice to clients and friends alike. Graham current sits as a Director for twenty-six companies providing each with his unique insights and experience in identifying opportunities for growth, development and success.
Mr. Mitchell has more than two decades of experience in a combination of capital markets, renewable energy and the M & A arena, in addition to building, integrating and leading the financial operations for public and private companies. David has completed capital market transactions totaling approximately $7 billion. In June 2010, as CFO of SIIF Energies do Brasil, at the time the largest wind energy company in Latin America, David directed the recapitalisation of the company in an award-winning R$400M subordinated loan and in December, 2011, David directed the sale of the company in a R$1.5B transaction to a major Brazilian utility.
"We are pleased to add Graham and David to our board. Graham's experience in specialty finance and David's experience in banking and as CFO of Siif Energies do Brasil will enhance our board, while supporting management in our commitment to driving shareholder value creation," said Dale A. Vander Woude, Chairman for Helio.
About Helio
Helio Energia Holdings SA and its Brazilian operating company subsidiary Helio Projetos em Energia Renovavel Ltda dba Helio Energias Energias Renováveis ("Helio") is a Brazilian solar services provider focusing on the development and ownership of solar systems for commercial and industrial customers. Helio's approach is to install high quality energy systems to international engineering standards, while making the switch to solar simple, easy and affordable for its customers. Helio delivers a clean, sustainable, and affordable alternative to the regulated energy rates in Brazil. Currently, Helio is a nationwide provider with a particular emphasis on the Northeastern part of Brazil from its headquarters in Fortaleza, Ceara. For more information, visit Helio at
www.helioenergia.net
or
www.helioenergiasrenovaveis.com.br
Investor Relations Contacts: 

Dale A. Vander Woude
dale@helioenergia.net
Tamara Barreto Cidade
tamara@helioenergia.net
Rua Vicente Linhares 500, Sala 507, Fortaleza/CE
Phone: +55 (85) 3077-3045 / 3077-3044
Caution Regarding Forward-Looking Information
Certain statements contained in this document, are "forward-looking information" within the meaning of applicable securities laws. Forward-looking information is necessarily based on a certain number of estimates and assumptions, which while considered plausible by the management when they are made, are inherently subject to significant commercial, economic and competitive risks and uncertainties. We advise investors not to rely unduly on forward-looking information. The Company further declines any intention or obligation to publicly update this forward-looking information, whether due to new information, or future or other events, unless required by applicable law.
Contact
Helio Energias Renovaveis
Tamara B. Cidade
+1-646-455-8570
www.helioenergiasrenovaveis.com.br
Dale A. Vander Woude
dale@helioenergia.net
+1 646 321 0306

Contact