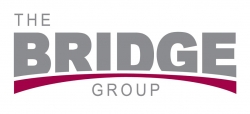 Charlottesville, VA, October 22, 2015 --(
PR.com
)-- The Bridge Group VA announces new services and launches new website.
The Bridge Group VA has announced it is launching new services, including Business and Growth Strategy Development, Marketing and Communications, Product Development and Launch. With offices in Charlottesville, VA, the company focuses on providing businesses large and small with a variety of services aimed at connecting vision with results.
Don Davis, Managing Partner of The Bridge Group VA said "Our goal is to help businesses, whether they are local, national, startup or 140-year-old companies, connect business vision with results. So often, we see businesses that need help in some phase of Strategy, Marketing, Communications, Project Management, Product Development and Launch. Somewhere between the business vision and execution, companies have needs and we can help them fill those gaps."
Mr. Davis continued "We work with large, mid-size and small companies, providing services, expertise and bandwidth they need to connect their vision with results. We are all about results."
Bob Senesac, Managing Partner commented "The Bridge Group has deep experience in Strategy Development, Planning and Execution. We see many companies that have a great vision for their business, but don't have the resources, expertise or capacity to plan and execute the plans necessary to make the vision reality."
"We see other companies that need help creating their business vision and putting the tactical plans in place to bring them to fruition. We can support both types of business, and are equally adept at working with small or large organizations," Mr. Senesac said. "We provide flexibility, so companies can use us for specific projects or complete development from Business Strategy through Creative Execution."
The Bridge Group VA provides expertise in Business Strategy, Marketing and Sales Strategy, Marketing Communications Strategy, Planning and Execution, Content Marketing, Product Development and Launch. The Bridge Group VA has 55 years of experience working with national and international brands, North American retailers, consumer packaged goods and durable goods companies, promotional marketing, communications and advertising agencies. Their new website can be found at
www.bridgeva.net
. Follow The Bridge Group VA on Twitter, Facebook and LinkedIn.
Media Contact: Bob Senesac
Email: bob@bridgeva.net
Phone (434) 466-9718