Freedomain Radio Host Releases First Book to a Listener Audience of Over 25,000
Stefan Molyneux, the prolific philosopher and host of the top-rated podcast Freedomain Radio (www.freedomainradio.com) has released his first book on practical philosophy.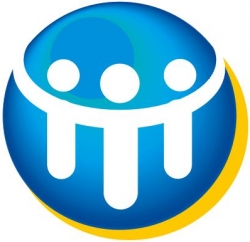 Mississauga, Canada, December 15, 2007 --(
PR.com
)-- "On Truth: The Tyranny of Illusion" is a step-by-step guide to bringing rational philosophical concepts directly to bear on your own life. Learn about the three types of interactions – and which one is the most dangerous. Explore the dangers of mythology, and learn how to free yourself from destructive relationships. The power of philosophy truly comes alive in this compact, easy-to-read guide to living a wiser, more rational and joyful life.
Stefan Molyneux wrote "On Truth: The Tyranny of Illusion" to help spread the joys of philosophy to an even wider audience. Through Freedomain Radio, Mr. Molyneux has released hundreds of podcasts dealing with a wide variety of topics. His shows are downloaded over 200,000 times a month.
Powerful ideas for all lovers of personal and political freedom, Freedomain Radio is one of the highest-rated podcasts on PodFeed, and was a Top 10 finalist in the recent 2007 Podcast Awards. Topics range from philosophy to psychology to economics to art to how to achieve real freedom in the modern world. Passionate, articulate, funny and irreverent, Freedomain Radio shines a bold light on old topics – and invents a few new ones to boot.
"I wanted to write an easy-to-read introduction to applied philosophy," said Stefan Molyneux. "My listeners kept asking for a hard-copy book that could help them interest others in the challenges and joys of philosophy. Since I already have a built-in customer base through Freedomain Radio, I felt that a traditional publisher was unnecessary. So far, the response has been excellent, and I am already working on my next book, outlining a secular theory of ethics."
Link to Publication*: http://stores.lulu.com/freedomainradio
About Author
Stefan Molyneux has been writing and talking about philosophy for 25 years. He studied English Literature at York University in Toronto, Canada, as well as Acting/Playwriting at the National Theatre School of Canada. He graduated from McGill University, and has a Master's degree in History from the University of Toronto. This is his second published book. His first, the historical novel Revolutions, was published in 2002.
About Lulu
Founded in 2002, Lulu is the world's fastest-growing print-on-demand marketplace for digital do-it-yourselfers. Please see www.lulu.com for more information.
###
Contact
Freedomain Radio
Stefan Molyneux
919-720-1260
www.freedomainradio.com
admin@freedomainradio.com

Contact