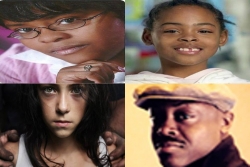 Washington, DC, November 04, 2015 --(
PR.com
)-- Kenneth McClenton, father of slain 27 year old community news reporter Charnice Milton, will host Townhall Assemblies in Baltimore, MD and Washington, DC to discuss "solutions not problems" regarding the unprecedented increase in unresolved homicides, missing persons and exploited children in Urban America.
Mr. McClenton, The Open Heart Close Case Campaign Chairman, says, "During the Urban Homicide Crises, our culture of fear and death has shown a bright spotlight on the ineffectual response of our most revered institutions: Individuals and Families, Economists, Educators, Political Servants and Faith Leaders. There seems to be a moral disconnect in how we respond to the most prescient threats of unresolved homicides, critical missing persons and exploited children. Worse, there seems to be an endless number of meetings with few results. The nation awaits our most sincere and effectual response. We seek 'real solutions' for families and neighborhoods in great need."
Bishop Wellington Boone, Chief Prelate of the Fellowship of International Churches, will be the keynote speaker at "Real Solutions" Townhall Assembly: A Cultural Public Safety Conversation events at the Junior League of Baltimore, 5902 York Road, Baltimore, MD 21212 on Friday, November 6, 2015 and at Living Word Church, 4101 Martin L. King, Jr. Ave SW, Washington, DC 20032 on Saturday, November 7, 2015 at 11 AM.
In Baltimore, MD, Bishop Boone will be joined by Retired Superior Court of Pennsylvania Cheryl Lynn Allen, Akron, Ohio Attorney Eddie Sipplen and Alderman Jeffrey Boyd of Saint Louis-Ferguson, Missouri. Boyd came to national prominence in giving a dramatic speech to the St. Louis-Ferguson community after learning of the tragic unresolved slaying of his nephew, 23-year-old Rashad Farmer.
In Washington, DC, Bishop Boone will be joined by Sipplen, Boyd and world renowned private investigator and Charleston, SC Congress of Religions member Howie Comen.
About The Open Heart Close Case Campaign
The Open Heart Close Case Campaign is the Public Safety Arm of the Anacostia Coordinating Council (ACC) in Washington, DC. Organized on August 9, 2015, The Open Heart Close Case Campaign is our advocacy for the defenseless like Charnice Milton and the voiceless like Relisha Rudd. We understood that when the media, the reporters, the bloggers and camera crews all go away, two things remain: the need for justice and the need for closure. Justice comes when our cultural intuitions open their heart to the devastation felt by the victim's loved ones and a responsibility to make our public safe. Closure comes when all has been done to find and sentence the guilty, to salve the gnawing question of what happened to our loved ones and to set in place obstacles from such occurrences repeating. Our Campaign is geared to mobilize cultural leaders—individuals and families, neighbors, educational centers, economic interests, governing bodies and the Faith community—to challenge the status quo in various cities and advocate for the closing of unresolved homicide, missing persons and exploited persons cases. We will fight for those that face injustice and familial disruption from those that purposely terrorize and from those that, through every form of intimidation, remain silent. Opening Our Culture's Hearts to Closing Unresolved Homicides, Missing Persons and Exploited Children's Cases throughout the World is Our Eternal Endeavor.
Contact:
Should you have any questions, comments and concerns, please contact Ken McClenton, Chairman, The Open Heart Close Case Campaign, via phone (202) 550-3174, or email us at: openheartclosecase@outlook.com.
Media or Press Inquiries please contact Baltimore, MD Spokesman Pastor Shannon Wright via phone (908) 343-0491 or Washington, DC Spokesman Pastor Ralph Chittams, Sr. (202) 257-4628 or email us at: openheartclosecase@outlook.com.
The Open Heart Close Case Campaign
https://www.facebook.com/The-Open-Heart-Close-Case-Campaign-980992011923371/