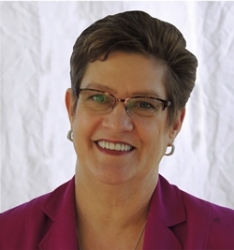 Dallas, TX, November 05, 2015 --(
PR.com
)-- Wendy Chance, CTS, was named the 2015 Texas Volunteer Leader of the Year during the closing general session at The HRSouthwest Conference ("HRSWC"), held Oct. 25 – 28 in Fort Worth, Texas. The award recognizes those individuals whose volunteer efforts and impact are exemplary in serving the human resources community in Texas. Chance was selected from a pool of highly deserving candidates nominated within Texas SHRM, an organization comprised of more than 19,000 members, 33 affiliate Society for Human Resource Management ("SHRM") chapters and 32 student SHRM chapters throughout the state.
When not busy as vice president of Evins Personnel Consultants, Wendy manages to find time to volunteer with her local SHRM chapter in Austin, Texas SHRM and The HRSouthwest Conference. Her roles have included president and VP of programs for Austin Human Resource Management Association, co-chair of Collaborative Industry Alliances for Texas SHRM and College Relations Committee member with The HRSouthwest Conference. These are just a few of the recent positions Wendy has held during the past 15 years in which she has been actively involved, holding leadership roles for the last seven years.
As stated by one of Wendy's peers, "The lives touched by Wendy cannot be measured; however, the program she was instrumental in initiating can be. $30,000 in scholarships will assist 15 individuals in fulfilling their dreams. The opportunity to give back is her mantra. As a person with an entrepreneurial mind and a big heart, she spends countless hours of her time and resources to support our profession."
About The HRSouthwest Conference
The HRSouthwest Conference is the premier regional human resources event in the United States and the State of Texas SHRM Conference. HRSWC provides more than 100 educational sessions from thought-leading speakers, numerous networking events and an exciting Marketplace of more than 200 HR solutions and services providers. The Conference will be celebrating its 75th anniversary, Oct. 16 – 19, 2016. More information can be found at www.hrsouthwest.com.