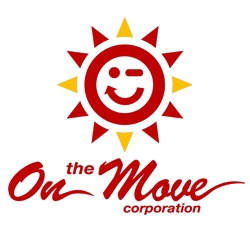 Boynton Beach, FL, November 06, 2015 --(
PR.com
)-- NAS Acquisition, Inc. ("NAS" or the "Company") a publicly reporting company, filed its Form 8-K with the Securities and Exchange Commission disclosing today that NAS has completed its share exchange agreement with the shareholders of Boynton Beach based-On the Move Corporation ("On the Move"). The closing was completed on Thursday, November 5, 2015 with approval of shareholders for both corporations. The following officers and directors were appointed by the NAS board at closing: R. J. Reitano-Chairman/CEO, Jay Seewald - President/COO and director, Russell Parker - Executive Vice President/CBO and director.
On the Move was founded in 2014 to engage in the acquisition of convenience stores under the On the Move brand. Its stores will have fresh food offerings under its own proprietary brand, as well as offer national chains such as Dunkin' Donuts, Subway, GodFathers Pizza, sandwiches; beverage and tobacco products; health and beauty aids; automotive products; and other nonfood items. In addition, it will be involved in the retail sale of gasoline or gasohol on a self-service basis. On the Move intends, subject to the availability of financing, to acquire up to 50 convenience stores in 2016, most of which will be in the State of Florida. Each will be operated under the On the Move brand. In managements opinion, the State of Florida offers one of the best opportunities for growth and expansion over the next 10 years. Currently the State of Florida consumes over 12 billion gallons of gas on an annual basis and grows by 1000 new residents each day. The principles of On the Move have owned and operated convenience stores in Florida for more than 20 years.
"We are very excited to bring the 'On the Move' vision to the State of Florida," said Jay Seewald, On the Move's President and COO. "It is our mission to deliver a 'good day sunshine' experience 365 days a year to all our customers!"
Following the closing Nas Acquisition, Inc. name will be changed to "On the Move" and all the necessary steps to commence public trading, including, but not limited to, the filing of a Form 211 by a FINRA broker-dealer.
About Nas Acquisition Inc.
NAS Acquisition Inc., is a publicly reporting company which was organized to acquire an operating business. Founded and incorporated in Nevada in 2014 NAS Acquisition Inc., seeks out business opportunities with entities which have recently commenced operations, or wish to utilize the public marketplace in order to raise additional capital in order to expand into new products or markets, to develop a new product or service, or for other corporate purposes.
Forward-Looking Statements
This press release contains forward-looking statements that involve risks and uncertainties. Words such as "believes," "anticipates," "plans," "expects," "intend," "will," "goal," "potential" and similar expressions are intended to identify forward-looking statements. These forward-looking statements are based upon the Company's current expectations. Actual results and the timing of events could differ materially from those anticipated in such forward-looking statements as a result of these risks and uncertainties. You are cautioned not to place undue reliance on these forward-looking statements, which speak only as of the date of this press release. All forward-looking statements are qualified in their entirety by this cautionary statement, and NAS or On the Move has no obligation to revise or update any forward-looking statements to reflect events or circumstances after the date of this press release.